Troika meet in Astana ahead of inter-Syrian talks 
January 22, 2017 - 21:0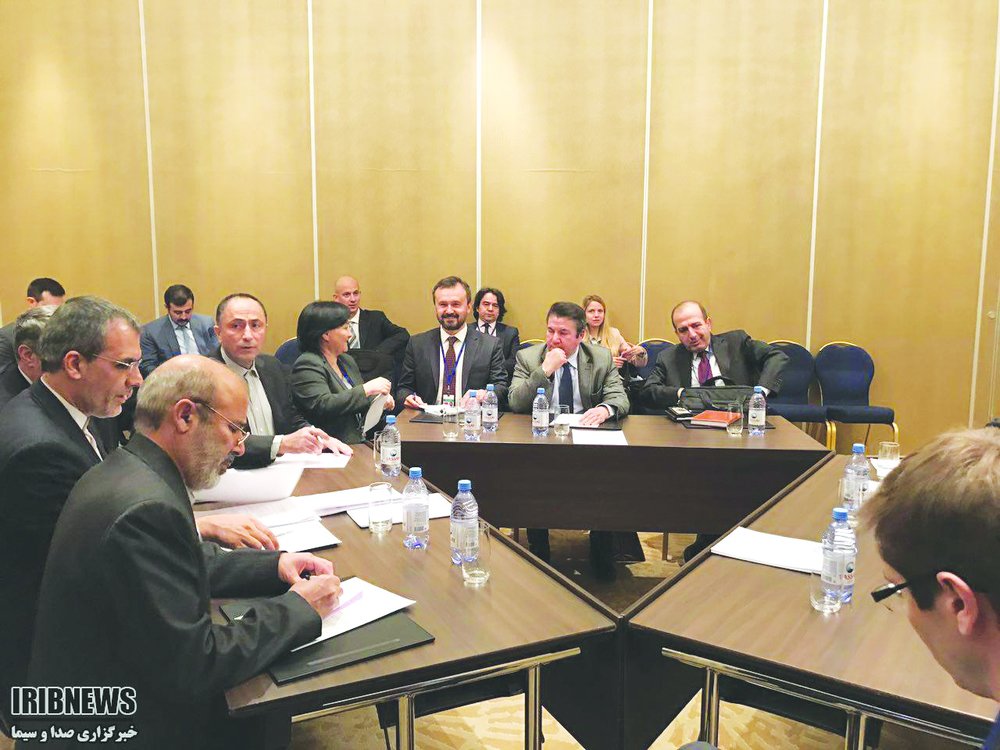 TEHRAN – Top diplomats from Iran, Russia, and Turkey sat down together in Astana one day before the start of inter-Syrian talks, for a last-moment reviewing of negotiation axes. 
Prior to the trilateral meeting, the Iranian delegation had met Turkish and Russian counterparts two and three times, respectively.
In addition to the diplomatic delegations, the two-day Astana peace talks, starting on Monday, will be attended by other groups, including representatives of the Syrian government, rebel groups, and UN mediator for Syria Staffan de Mistura.
Also, the U.S. ambassador to Kazakhstan will be reportedly participating in the negotiations at the invitation of Kazakhstan.
The negotiations will be the first one after previous UN-brokered peace talks failed to end the crisis.
Now after years of failed democracy, Moscow says it wants to advance peace by dealing directly with rebels fighting on the ground. It says the aim of the talks, is to consolidate the ceasefire, according to Reuters.
Unlike previous talks, Turkey is directly involved in the new peace drive, a positive signal after years of pursuing a hostile approach toward the Syrian government.
The regional initiative is expected to end a half decade of bloodshed in Syria, a battleground fought by many armed groups.
The war has left more than 250,000 people dead, hundreds of thousands injured, and millions displaced.
Also, it has hit the country's infrastructural facilities, making any reconstruction effort costly.
AK/PA