By Afshin Majlesi
Global hotel industry seeks to boost foothold in Iran, reaping gain from tourist influx
January 30, 2017 - 18:20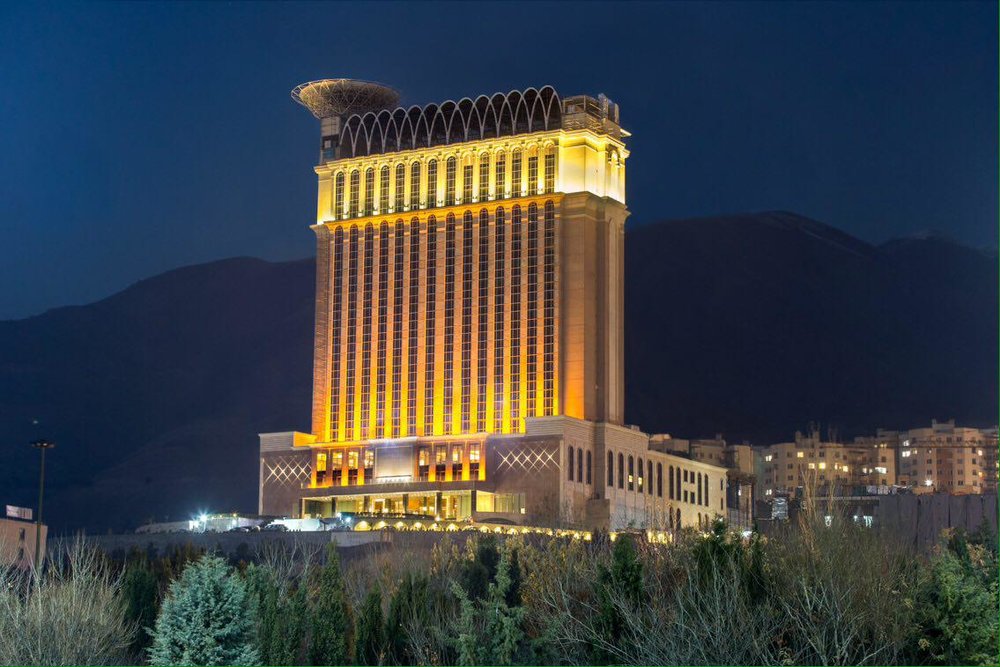 With Iran steadily becoming a hot tourist destination, several international hotel companies are looking to establish footholds in the country, as the government has pledged support for the flourishing sector to cope with the tourist influx.
More than 16 million foreign tourists visited the country over the past three and a half years, based on figures compiled by the Cultural Heritage, Tourism and Handicrafts Organization.
The booming tourism industry is creating a nationwide shortage of four- and five-star hotels as many of the existing ones may be overbooked at the moment.
The government regards tourism as a source for generating wealth, and is seeking to make the best use of positive atmosphere created in the wake of the landmark nuclear deal clinched by Iran and world powers in July 2015.
Under the 2025 Tourism Vision plan, the country is expecting to increase the number of tourism arrivals from 4.8 million in 2014 to 20 million by 2025.
However, tourism industry is quite young in Iran so that overall tourism infrastructure and services are meager in many parts of the country.
Last September, Tehran played host to a two-day conference revolving around the motto of "100 Hotels, 100 Businesses". It laid the ground for representatives of some twenty countries to focus on investment scenarios.
A fresh air
Iran needs to breathe fresh air into the sector in order to achieve sustainable growth and grasp boom in the number of foreign arrivals, Cultural Heritage, Tourism and Handicrafts Organization Director Zahra Ahmadipour said in January in an address to executive members of the Iranian Tour Operators Associations.
The official, who doubles as vice president, also called for cementing tourism infrastructure in general and establishing a framework of prestigious chain hotels in particular.
"The country should integrate variety of its hotels into an umbrella brand, so that travelers find it a reliable source for arranging accommodation and other services," Ahmadipour said.
Iran expects to reap a bonanza from its numerous tourist spots, including 21 ones that have been placed on the UNESCO World Heritage list.
Years of tax exemption
Iran has offered to grant years of tax exemption to both domestic and foreign businesses and individuals as an incentive for ramping up investments in its tourism sector.
"The tax exemption [strategy] has been envisaged for a period of 13 years for investments in underprivileged areas, and five years for other parts of the country," the deputy economy minister Mohammad Khazaei announced last October.
New projects
French multinational hotel group, AccorHotels, plans to undertake massive projects across Iran to the extent that may culminate in building 100 hotels within a decade, Accor's Middle East Managing Director Christophe Landais said in October 2016.
"Iran has absolutely everything, in terms of very rich history, extraordinary geography … [and a] true sense of hospitality," Sebastien Bazin, Accor's chief executive, told the Financial Times in 2015. "If you look at the capacity of Iran, we should be managing close to 100 hotels."
"There is an enormous potential for development of our brands in this country of nearly 80 million inhabitants whose economy is growing fast."
Tehran to host leading intl. hoteliers, investors
On 7-8 February, Tehran will host Iran Hotel & Tourism Investment Conference, which will convene tens of national and international officials, investors, owners, operators, and decision-makers.
The London-based Bench Events, a hospitality investment conference organizer which partners with the British Hospitality Association, sponsors the conference under the auspices of the Cultural Heritage, Tourism and Handicrafts Organization.
The attendees aim to gain considerable advantages that have been provided under the nuclear deal.
According to the Bench Events, only 13 out of the 96 hotels in Tehran are classified as four- or five-star, although it is widely acknowledged that these would not meet internationally recognized standards for such classification.
The international lecturers include Michael Johnston form the Regional Hotel Chain LLC; Christopher Hewett from TRI Hospitality Consulting; Christophe Landais from AccorHotels; Eric Callender from Ecosign Mountain Resort Planners Ltd; Christopher Hewett from TRI Hospitality Consulting, as well as Anita Mendiratta and Alla Peressolova both from the UNWTO.
According to Hotel Management, other international hotel companies, including Germany's Steigenberger Hotel Group and Abu Dhabi-based Rotana, have opened properties in Iran, and the country's hospitality industry seemed to be growing, with three new hotels opening in the capital city of Tehran alone since 2015 and more in the planning stages.
PHOTO: The 5-star Espinas Palace Hotel is lit at sunset in northwest Tehran
AFM/ MG