Japanese artist Chiba Miyamoto to display works in Gilan village 
February 26, 2017 - 18:25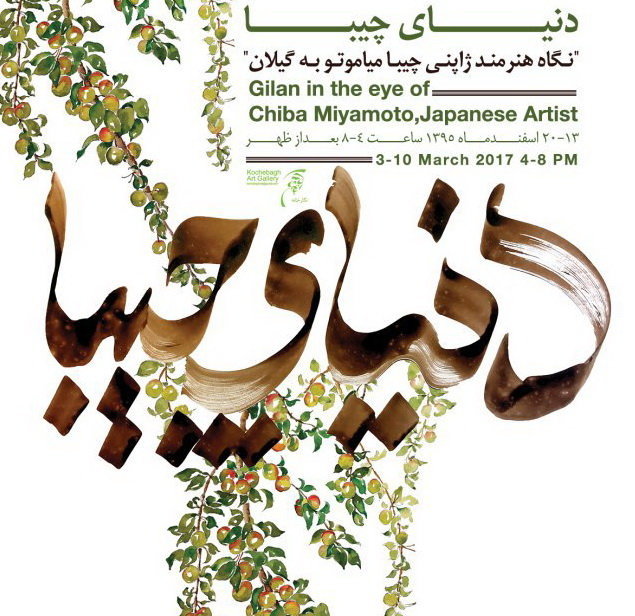 TEHRAN – Japanese artist Chiba Miyamoto will hang a selection of her paintings on the beautiful scenery of Iran's Gilan region in an exhibition, which will open at Kuchebagh Gallery in the village of Gurabjir Sahra near the northern Iranian city of Rasht on March 3.
"Gilan in the Eye of Chiba Miyamoto" is the name of the exhibit and features some works created using Sumi-e, the Japanese monochrome ink painting technique.
Poet Mohammadreza Shafiei Kadkani has expressed his interest in the land and art of Japan in the statement of the exhibit, which will run until March 10.
"I have always been fascinated by Japanese painting, although I have no specific knowledge about it. The feeling of love towards nature which is the main characteristic of my poetry has linked me with Japanese paintings," the poet has said.
"Several years ago I saw a few works by Ms. Chiba and asked her to hand me a slide of her works to use for my collection of poetry, and I can say her paintings are filled with Iranian natural elements offering a Japanese panorama," he added.
The artist displayed her collection in Tehran's Haft-Samar Gallery in 2011. She has also held several other exhibits in Iran and Japan.
RM/YAW