Zarif says Ahmadinejad's letter to Trump out of 'diplomatic etiquette'
March 14, 2017 - 12:35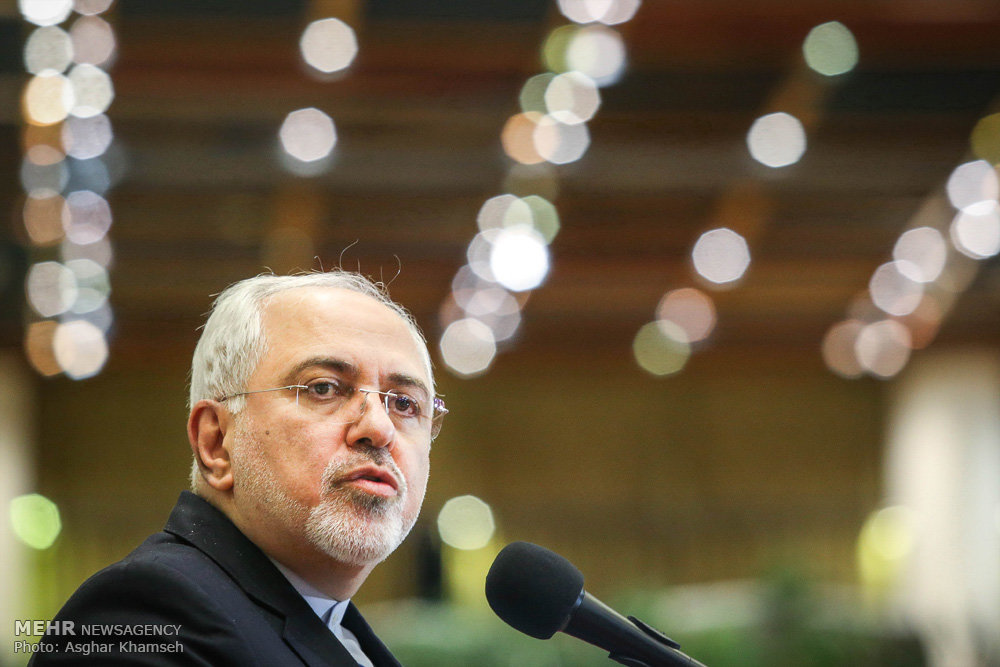 TEHRAN – Iran's Foreign Minister Mohammad Javad Zarif has implicitly chided former President Mahmoud Ahmadinejad for writing a letter to U.S. President Donald Trump, saying it was out of "diplomatic" etiquette.
"The nature of diplomatic work requires certain etiquettes in the area to be observed," ILNA news agency quoted the top diplomat as saying on Tuesday.
In making the comments, Zarif was hinting at Ahmadinejad who published an open letter in both English and Farsi to Trump, lauding the American leader for what he called "truthfully describing the U.S. political system and electoral structure as corrupt".
Ahmadinejad was Iran's president for two consecutive terms from 2005 to 2013, during which Iran faced serious political and economic challenges inside the country as well as the international arena.
The lengthy letter also criticized Trump for his planned visa ban on seven countries, including Iran, saying "the contemporary U.S. belongs to all nations". He acknowledged, however, the immigration of some 1 million people of Iranian descent to the U.S.
Ahmadinejad decried what he called Washington's "dominance" over the United Nations and U.S. meddling in the world, which the former Iranian president said has brought "insecurity, war, division, killing and [the] displacement of nations."
In the past, Ahmadinejad had written letters to Presidents Barack Obama and George W. Bush.
When Trump was elected last November, many Iranians viewed the two men as quite similar with surprising quick rises to power backed by hardline rhetoric and populist policies.
AK/PA