Traffic police, relief organizations all set for Noruz holidays
March 14, 2017 - 17:53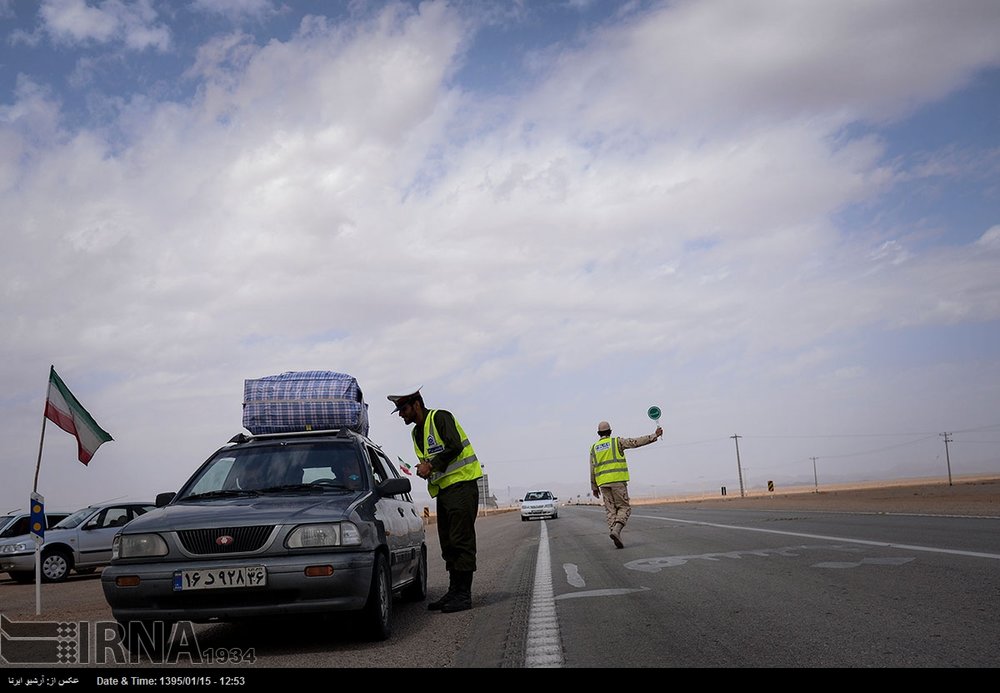 TEHRAN — Traffic police and relief organizations are all primed to offer services to the public during the Noruz holidays (March 15 to April 3), the traffic police chief said on Tuesday.
All relief and police forces would do their best to help citizens spend safe holidays, Mehr news agency quoted Taqi Mehri as saying.
Over the past 11 months some 1.5 million individuals have obtained driving license and some 19 million cars and 12 million motorcycles have been added to the transport fleet, Mehri said, adding, this would change everything.
Moreover, the weather forecasts predicted a rainy and snowy holidays, so in that regard citizens are required to drive safely and carefully on the roads, he added.
The deputy police chief Eskandar Momeni, for his part, highlighted that some half a million individuals comprising police, health and safety inspectors, and rescue and relief forces are striving to make the holidays as much enjoyable as possible for the citizens.
"Besides, police is alert to the possibility of rubbery in all cities," Momeni stated.
He explained that most of the road accidents are due to high speed, careless overtaking, and rollovers so it is important to avoid recklessness and high speed.
Pir Hossein Kulivand, the head of emergency services organization also said that some 2,300 pre-hospital emergency medical units with some 17,000 forces would provide the patients with emergency services during the Noruz holidays.
Some 30 helicopters will also offer aerial emergency services to the patients as well, Kulivand added.
MQ/MG