Boeing signs new $3 billion deal with Iran's Aseman Airlines
April 4, 2017 - 15:35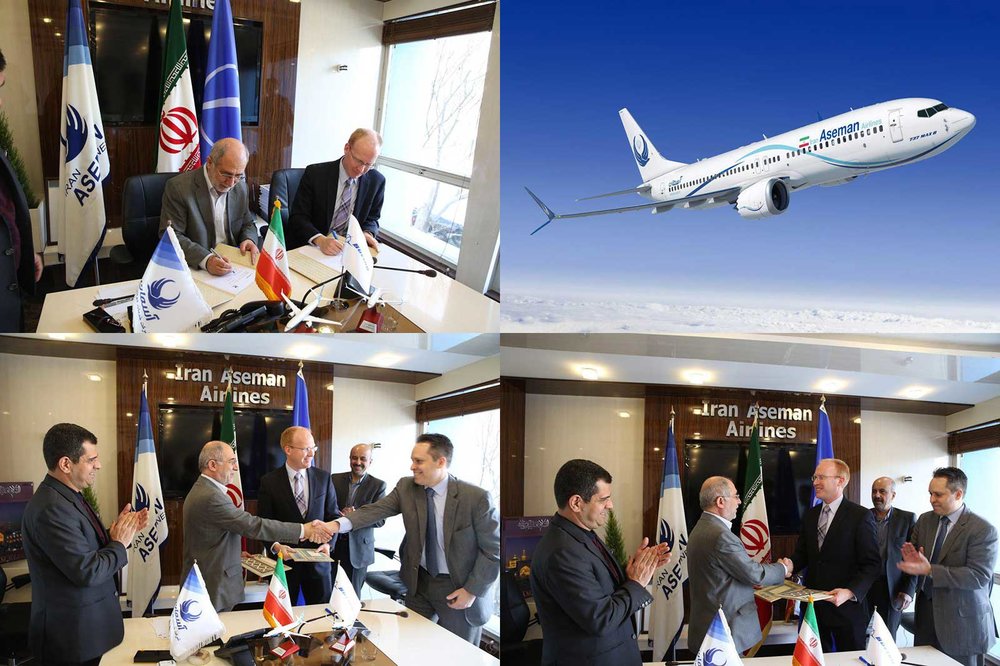 TEHRAN - Boeing Co. said on Tuesday it has signed a new, $3 billion deal with Iran's Aseman Airlines to supply 30 737 MAX aircraft to the carrier, the first major sale by a U.S. company to Iran under new President Donald Trump, AP reported.
The new agreement comes on top of the $16.6 billion sale Boeing previously made in Iran following the landmark nuclear deal struck with Tehran under the Obama administration. Trump long has criticized the nuclear deal.
Boeing said the deal also includes purchase rights for an additional 30 737 MAX aircraft for Aseman, which flies domestic and international routes.
"According to the U.S. Department of Commerce, an aerospace sale of this magnitude creates or sustains approximately 18,000 jobs in the United States," Boeing said in a statement. "Boeing continues to follow the lead of the U.S. government with regards to working with Iran's airlines, and any and all contracts with Iran's airlines are contingent upon U.S. government approval."
Aseman spokesman Amir Reza Mostafavi told The Associated Press that the deal came following several round of talks over the past year between the airline and Boeing. He said the firms signed the deal March 18 and the first aircraft will be delivered in 2019, contradicting Boeing.