By Masoud Hossein
Morteza Mehrzad explains how sport has changed his life
April 9, 2017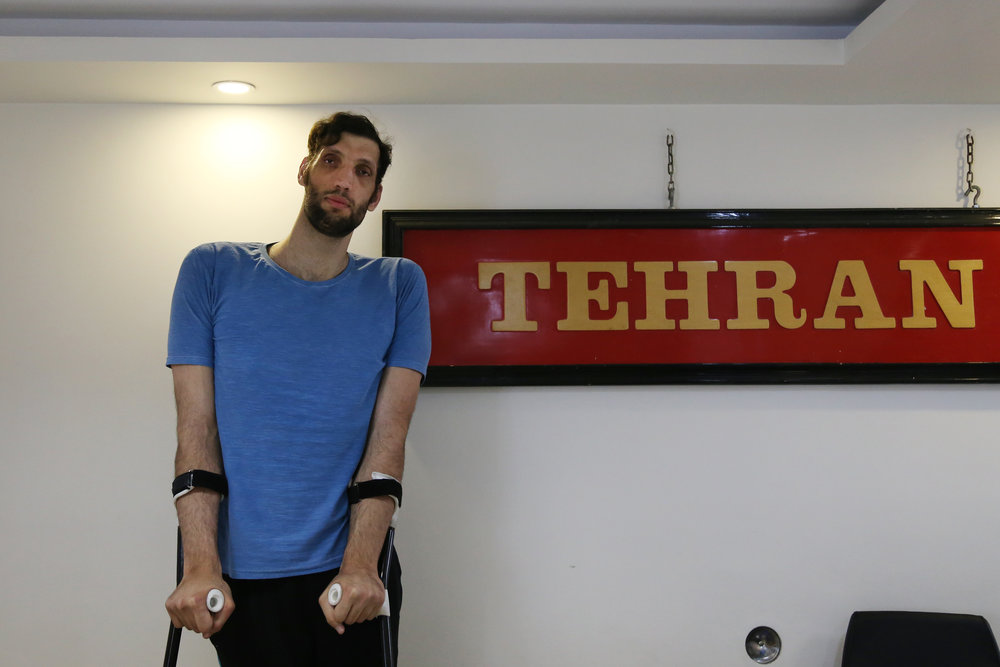 Morteza Mehrzad, the tallest Paralympian in Rio, and indeed the tallest athlete in the history of the Games, explained how the sport has changed his life.
The sitting volleyball member played a key role in helping Iran win the title in Rio 2016. Mehrzad was already named the Best Spiker at the 2016 Intercontinental Cup in Anji in the People's Republic of China.
Speaking exclusively to the Tehran Times, Mehrzad is urging others with disabilities to realize that playing sport is very much an option.
"For me sitting volleyball was fun but that all changed when I participated in a television show. Soon after, a coach called me and said 'you are a really good player and we want to sign you up on our team' and I thought it would be a start for me to become a professional sitting volleyball player," Mehrzad said.
"Everything changed when I joined Iran's national sitting volleyball team. I want people with disabilities to realize that sports still is an option, and they have to leave their homes to start sports," he stated.
Mehrzad was diagnosed with acromegaly, a condition that stems from excessive growth hormone, usually the result of a benign tumor in the pituitary gland, which leads to abnormal bone development.
He uses a wheelchair or crutches to get around as a result of a serious pelvis fracture suffered in a bicycle accident at 15. The injury caused his right leg to stop growing, and it is now six inches shorter than his left leg, making it difficult for him to walk.
"I was watching the Iranian sitting volleyball team at the London 2012 Paralympic Games. Shortly after, I was invited to Iran national team and I am so happy to win the title at Rio 2016 as a member of the team," Mehrzad added.
"We thank God for helping us beat strong Bosnia and Herzegovina in the final match. They will be seeking revenge in the upcoming matches. I think the Iranian team has splendid chance of winning more titles since we have a young team," the 2.46m said.
With a highest block reach of 1.96m and highest spike reach of 2.30m, coaches from opposing teams have had to rethink their strategies as a result of his presence on court.
"I was just doing my part helping the team. We were all united in a common goal in Rio and eventually won the title for the sixth time. I do hope that more people with disabilities get involved in sports," Mehrzad concluded.