Tehran to host UN summit on dust storms
April 26, 2017 - 17:32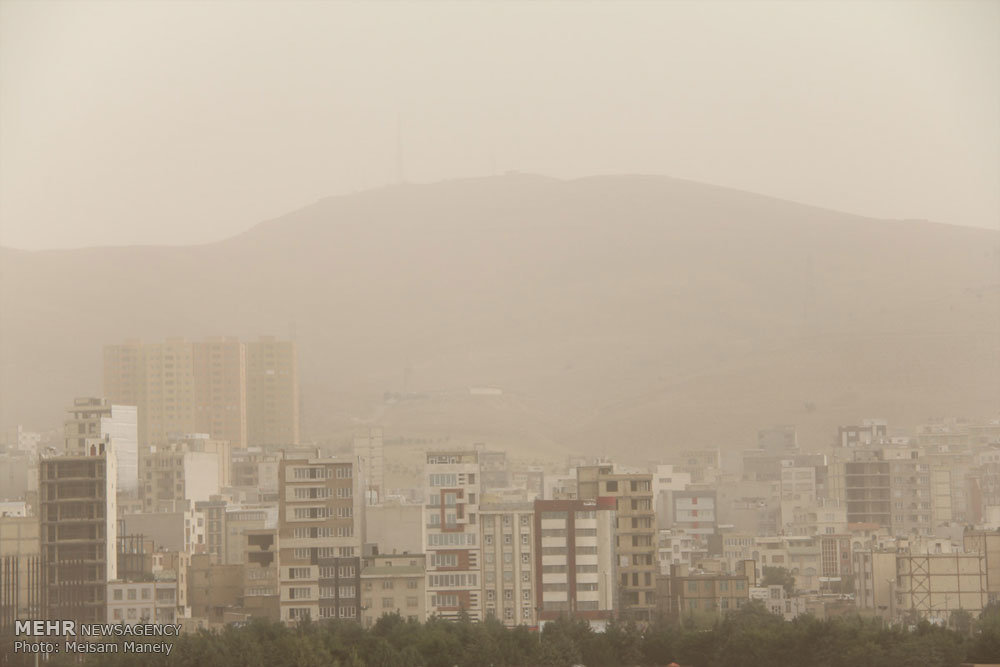 TEHRAN — The United Nation will hold a summit on sand and dust storms in the fourth Iranian calendar month of Tir (June 22-July 22), environment chief Masoumeh Ebtekar said.
"Numerous resolutions and documents have been proposed and adopted by international bodies for two years now to address sand and dust storms and in line with those measures the UN is organizing the first international summit to tackle and mitigate the dust storms," Khabaronline quoted Ebtekar as saying.
Sand and dust storms mostly originated from hotspots in Iraq, Saudi Arabia, Afghanistan, and Central Asia are adversely affecting Iranian cities adjacent to the aforesaid areas and causing great discomfort for the poor dwellers.
Elsewhere in her remarks, Ebtekar highlighted that "We met with Iraqi officials in 2013 to discuss the matter, however the war and the following insatiability and the safety issues impeded efforts to resolve the issue."
Fortunately, the chief said, it's been two months that Baghdad has expressed readiness to counter the predicament and preliminary talks to take first step to combat dust storms began last week.
"The hotspots are recognized and we hope that Iraq would manage to accomplish its task which is to restore the dried wetlands," she added.
Commenting on the clean air bill which has been recently passed by the Majlis (the Iranian parliament) Ebtekar pointed that the bill would play a key role in improving the air quality in metropolises and also promoting the use of new energies.
Some of the regulations of the newly approved bill are already adopted and will be soon imposed; some are drafted and will be discussed and passed by the cabinet too, she noted.
With people on board and promoting the use of public transportation, hybrid cars, and improving fuel quality air quality would increase day by day, she said.
MQ/MG