Advisor calls for dialogue to resolve regional disputes
April 30, 2017 - 21:20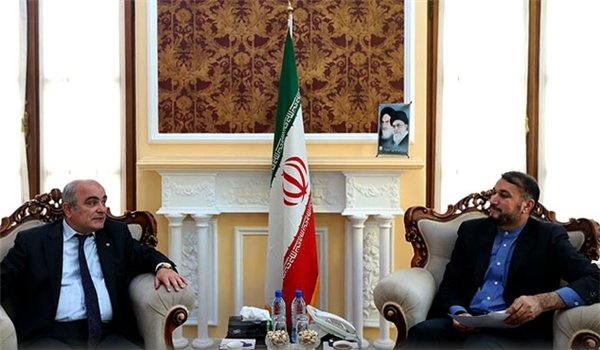 TEHRAN – Hossein Amir Abdollahian, a senior foreign policy advisor to the parliament speaker, has called for dialogue among regional countries in order to reach a political solution to the crises in the Middle East.
Amir-Abdollahian made the remarks on Sunday during a meeting with Russian Ambassador to Tehran Levan Jagarian.
During the meeting, Amir-Abdollahian lauded the good relations between Tehran and Moscow, noting that Iran-Russia cooperation would benefit all countries in the region.
"The common and strong positions of the two countries over the battle against terrorism contribute a great deal to the global peace and stability," he said.
The official further said that expansion of cooperation between parliaments of the two countries would be beneficial for both Tehran and Moscow.
Jagarian, for his part, underlined the consistent policies of Iran and Russia in pursuing political solutions and their seriousness in the battle against terrorism.
He noted that good relations between the two sides at various levels would help establish peace and stability in the Middle East.
"Parliamentary cooperation is of great significance to identify areas of cooperation and to strengthen bilateral, regional and international transactions," the Russian ambassador pointed out.
MH/PA