Human intervention, climate change threaten Zagros mountain range
May 7, 2017 - 18:37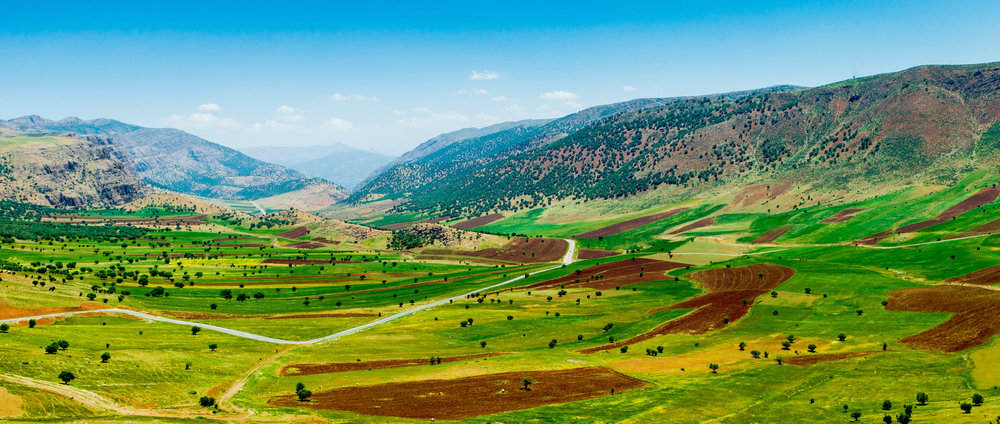 TEHRAN — While Zagros Mountains provide a protective barrier against sand and dust storms, human intervention and climate change have posed a major threat to these ecologically valuable natural resources, the central Zagros biodiversity landscape conservation project director said.
The Zagros mountain range passes through a large section of western Iran. Covering 32 million hectares of land area in Iran, it is a vast catchment area, accounting for 50 percent of Iran's surface water. It is, quite simply, Iran's water tower. But decades of construction and often-unplanned development have placed its fragile ecosystems in danger.
Based on the surveys Zagros forest suffer from highest erosion rate worldwide, Shirin Abolqasemi regretted, adding, this why these environmental reserves, with distinguishing characteristics unlike any other ecosystems throughout the country, demand undivided attention.
"Some 15 rivers are fed from the Zagros mountain range, 50 million of Iranian nomads live in Central Zagros area, and some 980 villages are located in the same area," Abolqasemi highlighted.
The 6th five year national plan calls for sustainable development in the area by seeking local communities support, encouraging sustainable farming, and protecting the biodiversity, she added.
One effort to repair the damage started over a decade ago. The "Central Zagros Biodiversity Landscape Conservation" project began operations in 2005, originally in Fars province. It was later extended to Isfahan, Chaharmahal and Bakhtiari, and finally, Kohgiluyeh and Boyer-Ahmad provinces.
During its lifetime, the project – implemented by the Department of Environment and the UN Development Program (UNDP) – piloted a number of successful conservation efforts. It then documented the best practices and expanded upon them.
During its lifetime, the Zagros project was funded to the tune of approximately $3.9 million from the Global Environment Facility (GEF) implemented through the UNDP Iran office, and an amount from the government of Iran equivalent to $5.8 million.
The project is reported to have played an influential role in the scoping of the 6th five-year national development plan. The intention is to use its findings to ensure the future sustainable development of the Central Zagros mountain landscape. The project was expanded in mid-February 2016 in Tehran by signing a memorandum of understanding to keep the initiative alive between the governor-generals of the 4 Zagros provinces named above and the Ministry of the Interior and the Management and Planning Organization.
MQ/MG