Iran-S. Africa trade planned to hit $2b by 2021
May 14, 2017 - 19:28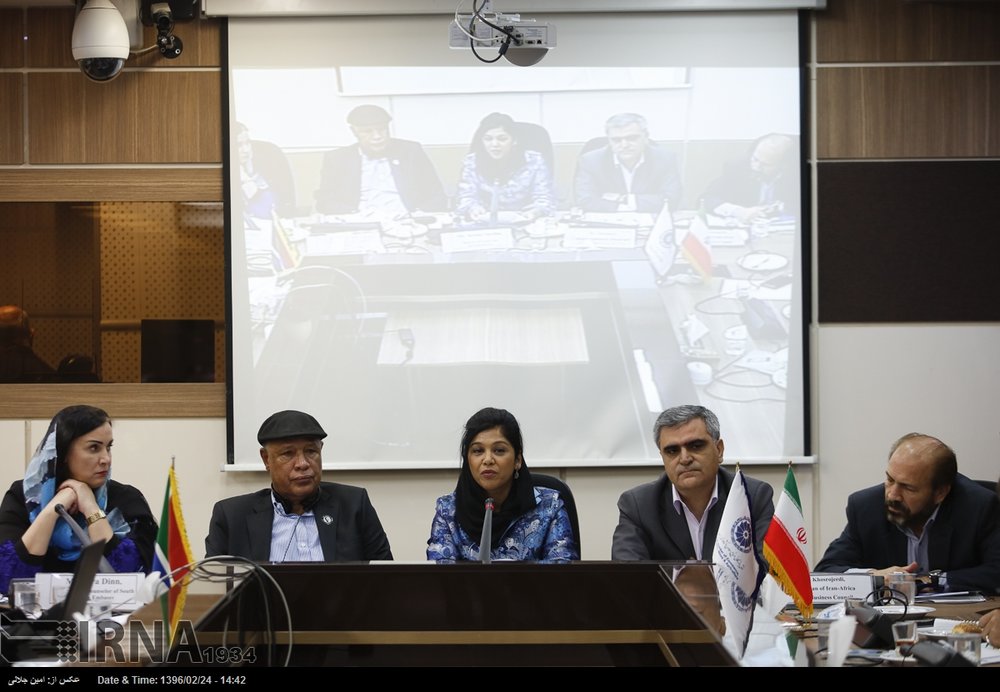 TEHRAN- Iran and South Africa have planned to boost the volume of their bilateral trade up to $2 billion by 2021, an official in Iran Chamber of Commerce, Industries, Mines and Agriculture (ICCIMA) Shahram Khasipoor announced on Sunday, IRNA reported.
Making the remarks addressing Iran-South Africa Business Forum at the place of ICCIMA, Khasipoor noted that regarding the existing political and cultural ties between the two countries, the volume of common trade is not at a satisfactory level and should be increased.
Minister of Trade and Industry of South Africa Rob Haydn Davies had previously said that exchanging trade delegations with Iran will improve mutual all-out ties.
The minister mentioned recognition of industrial, trade, and investment opportunities in Iran to sell his country's products and services as the objective of dispatching this trade delegation to the Islamic Republic.
Iran-South Africa trade volume decreased to $45.7 million in 2016 from the previous $2.055 billion in 2011, due to the Western-led sanctions imposed on Iran.
HJ/MA