Iran kicks off massive military exercise
May 24, 2017 - 23:15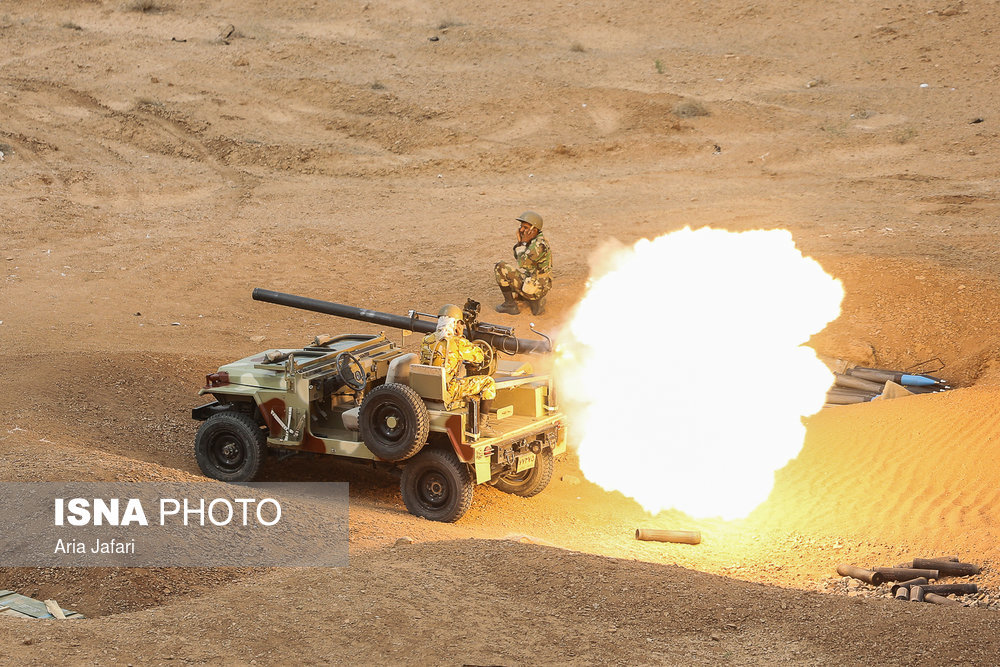 TEHRAN – The Iranian army launched a military exercise in central Isfahan Province on Wednesday, as the country celebrates the 35th anniversary of the Liberation of Khorramshahr from the Iraqi occupation.
Dubbed Beit ol-Moqaddas 29, the drill comprises day, night and anti-terrorist operations, ISNA reported.
It was named after Beit ol-Moqaddas Operation which was launched by Iranian forces in the early years of the 8-year-long war in order to retake the strategic city of Khorramshahr from Iraqi forces.
The two-day drill puts on display various units of the Iranian Army's Ground Forces, including infantry, artillery, quick response, drones and helicopters.
The army's elite forces, dubbed the 65 Nohed Airborne Brigade, as well as fighters of Army Air Forces have also taken part in the war game.
A number of homegrown weapons will also be test-fired during the drill.
Iran regularly holds military drills to enhance the defensive capabilities of its armed forces and to test modern military tactics and equipment.
Meanwhile, since Donald Trump took office in Washington, the United States has taken a more aggressive tone towards the Islamic Republic and imposed new sanctions on Tehran in response to recent missile launches.
However, Iran says its military poses no threat to other countries. Recently, President Hassan Rouhan said Iran's missiles were not for attacking other countries and only for "peace and defense".
MH/PA