Iranian army stages military drills in Isfahan Province
January 25, 2019 - 19:35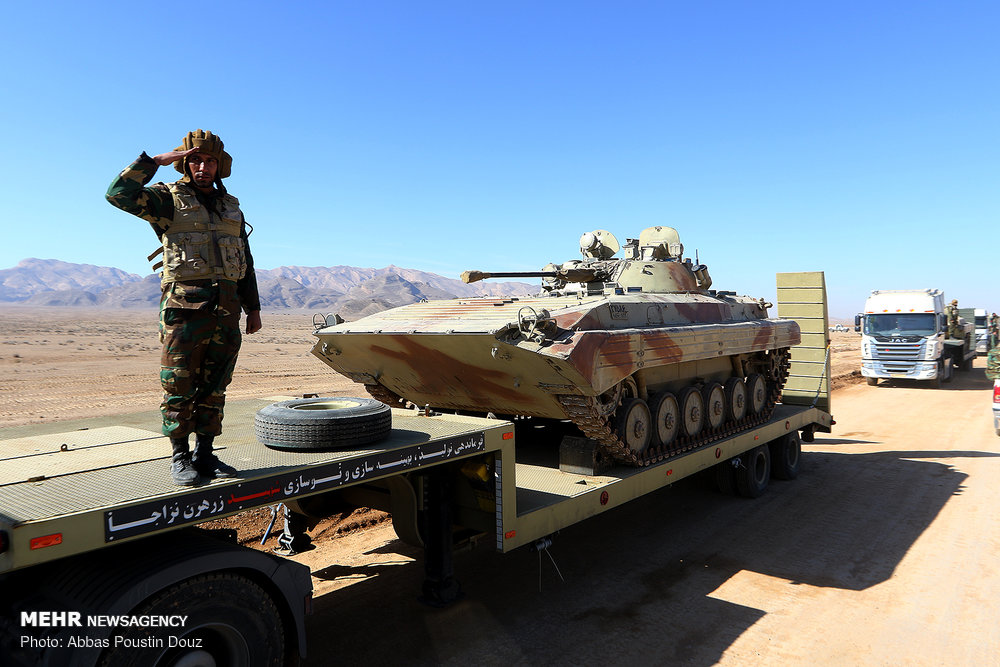 TEHRAN – The Iranian Army kicked off drills, codenamed "Eghtedar 97" (Power 97) in Isfahan Province on Friday.
During the military exercises, the UAV units of the Army flew two Mohajer drones along with two RF-4 fighters over the area to carry out their joint reconnaissance mission and send the images of their targets back to their bases on the ground, Mehr reported.
Invisible to radars, Mohajer drones are manufactured by the Army Ground Force and are capable of carrying out missions in different climates.
Troops from the 55th Airborne Brigade and the 25th Rapid Reaction Brigade also parachuted into the target zone from CH-47 Chinook and Bell 214 helicopters.
The purpose of the war game, which involve around 12,000 assault forces from all units of the Army Ground Force, is to evaluate the recent changes in the structure of the Army Ground Force, assessment of the power, mobility and agility of the troops as well as the aerial logistics of the airborne unit's copters.
Iran's Armed Forces hold routine military exercises throughout the year.
Officials have repeatedly underscored that the Iran will not hesitate to strengthen its military capabilities, including its missile power, which are entirely meant for defense, and that Iran's defense capabilities will be never subject to negotiations.
Army to use armed robots to counter threats
Ahmad Reza Pourdastan, chief of Army's Center for Strategic Studies, said on Thursday that the Army is seeking to use armed robots in order to counter threats.
"The Army Ground Force of the Islamic Republic of Iran has so far tested and unveiled a few of its [armed] robots," Pourdastan said, IRNA reported.
MH/PA