Iran ranks fifth in nanotechnology articles
May 28, 2017 - 12:36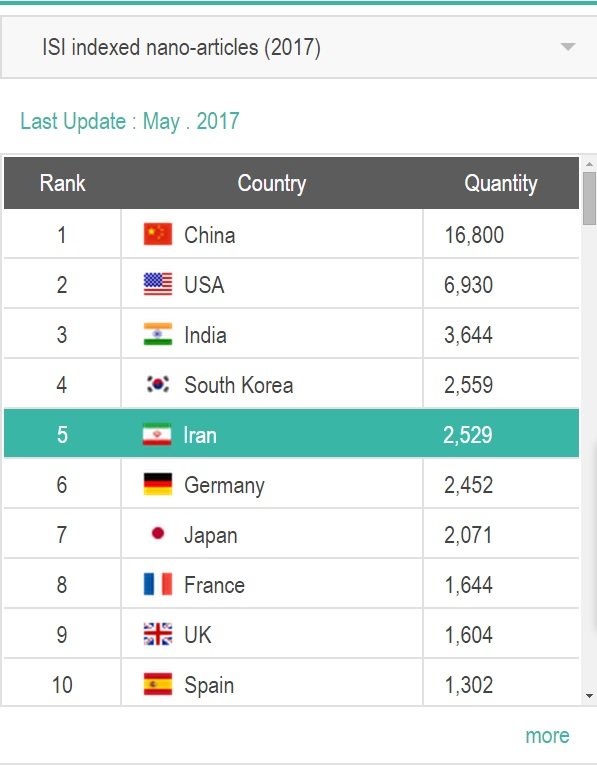 TEHRAN – Iran currently ranks fifth in producing articles related to nanotechnology, according to StatNano, a website that monitors nanotechnology developments in the world.
Iran has submitted 2,529 articles to the Information Sciences Institute (ISI) in the field of nanotechnology since the beginning of 2017, the website announced.
China, the U.S., India, and South Korea are placed first to fourth in the list respectively.
Germany, Japan, France, UK, Spain, and Italy come next to Iran.
In 2016, Iran ranked sixth in the nanotechnology articles list.
SB/MG