Nader Shah's sword stolen from Russian museum
June 14, 2017 - 20:9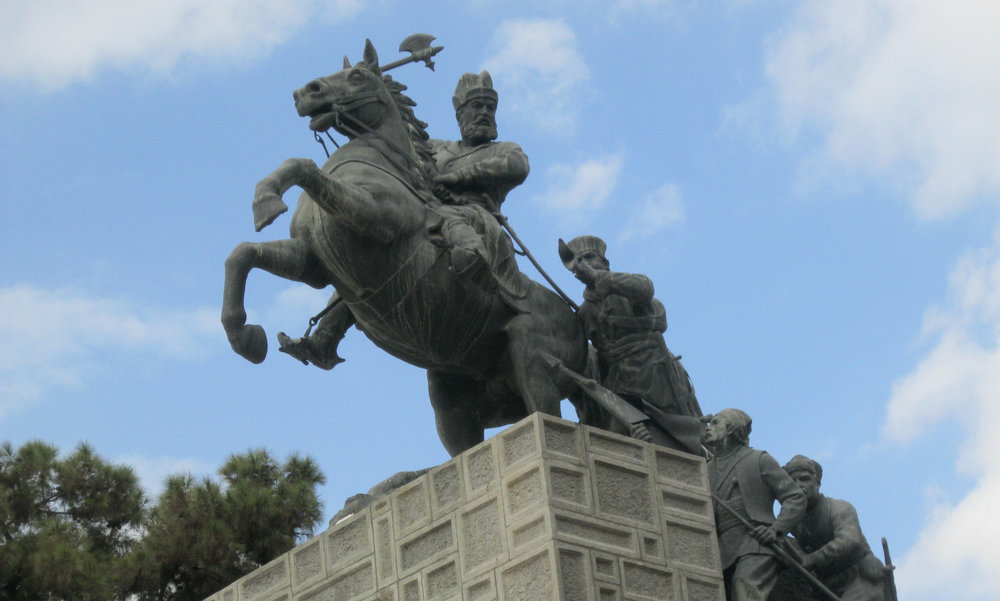 TEHRAN – A sword attributed to Nader Shah, one of the most powerful Iranian rulers in the history of the nation, along with tens of other valuable objects, was stolen from a local museum in Kubachi, Russia, on June 10, IRNA reported on Tuesday.
The theft was publicized by the Ministry of Internal Affairs of the Republic of Dagestan on June 10, when the abductors stole more than 90 valuable items, including a saber once belonged to Nader Shah, silver vases with ivory ornamentations which depict pictures of Stalin, Kirov and the Kremlin, Russian sources reported.
The king, born Nadr Qoli Beg in 1688, was a mastermind conqueror who reigned form 1736 to 1747. He created an Iranian empire that stretched from the Indus River to the Caucasus Mountains.
PHOTO: Statue of Nader Shah and his soldiers at the Naderi Museum, Mashhad, northeast Iran.
AFM/MG