Zarif: U.S. better save own regime
June 16, 2017 - 18:25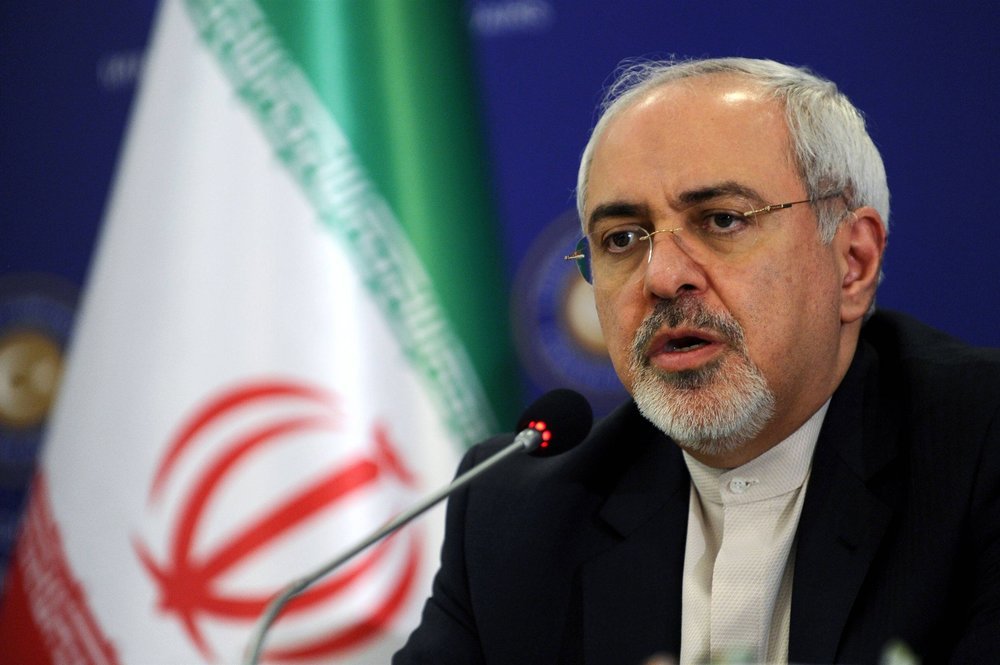 TEHRAN – Foreign Minister Mohammad Javad Zarif on Thursday hit back at the United States for rhetoric of regime change in Iran, calling on Washington's officials to worry about saving their own regime instead of talking about changing the Iranian political system which enjoys a strong backing by its people. 
"U.S. officials should worry more about saving their own regime than changing Iran's, where 75% of people just voted," Zarif tweeted.
The response by Zarif came a day after a hearing during which U.S. Secretary of State Rex Tillerson was asked by Rep. Ted Poe (R-TX) whether the United States supports regime change inside Iran. He replied in the affirmative, saying Washington's foreign policy toward Iran is driven by relying on "elements inside of Iran" to bring about "peaceful transition of that government."
Tillerson added, "Our Iranian policy is under development. It's not yet been delivered to the president…."
The U.S. official also referred to Iran's nuclear program, saying Washington's policy toward Tehran is to contain its ability to develop nuclear weapons.
This is while Tillerson himself has previously acknowledged that Tehran is in full compliance with the 2015 nuclear agreement, which was signed between Iran and six world powers. The International Atomic Energy Agency has also confirmed Iran's commitment to its undertakings.
'Tillerson's remarks are interventionist and unacceptable'
Also on Thursday, Iranian Foreign Ministry spokesman Bahram Qassemi called Tillerson's remarks "interventionist, in gross violation of the compelling rules of international law, unacceptable and strongly condemned."
"Since the 1950s, the United States tried to meddle in Iranian affairs by different strategies such as coup d'état, regime change, and military intervention." Qassemi said, referring to U.S. involvement in the 1953 coup in Iran, dubbed Operation AJAX by the CIA.
These efforts have all failed, Qassemi said, adding that the new U.S. government was "confused" and could be "easily manipulated by wrong information."
In a separate tweet on Thursday, Zarif said, "Before reverting to unlawful & delusional regime-change policy towards Iran, [the] U.S. Administration should study and learn from history."
On Thursday, the U.S. Department of State declassified a long-awaited "retrospective" volume of government documents on the 1953 coup in Iran, including records describing planning and implementation of the covert operation.
For decades, neither the U.S. nor the British governments would acknowledge their part in the ouster of Iran's then-prime minister, Mohammad Mosaddeq.
"This is going to be an important source for anyone interested in the tortured relationship between Washington and Tehran," said Malcolm Byrne, who runs the National Security Archive's Iran-U.S. Relations Project. "But the fact that it has taken over six decades to declassify and release these records about such a pivotal historical event is mind-boggling."
MH/PA