Iran Navy starts military drills in Caspian Sea
July 3, 2017 - 20:31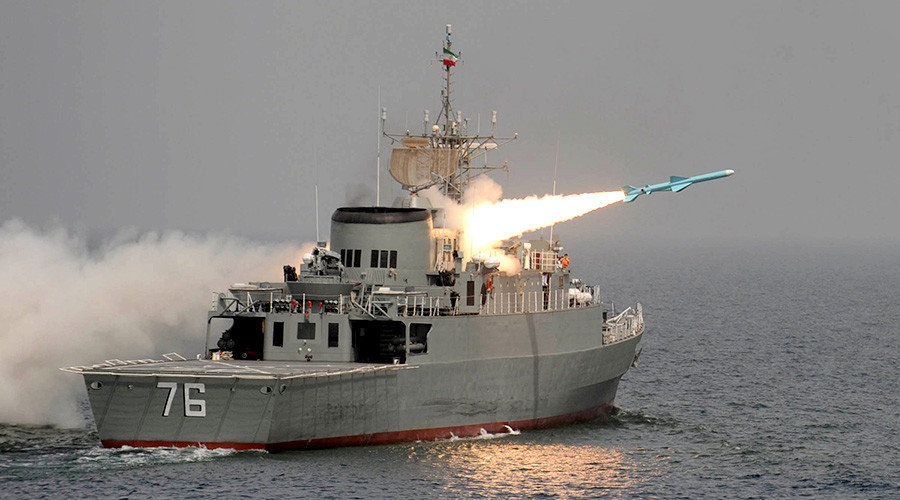 TEHRAN – Iran's Navy has launched a massive five-day military exercises in the Caspian Sea in an attempt to show the Armed Forces' preparedness to establish lasting security in the strategic waters.
Codenamed "Lasting Security and Power 96", the drills were launched in an area of more than 88,000 square kilometers across the sea on Sunday.
During the drills, naval forces practice battles with mock enemy forces, perform calculated warfare tactics as well as joint operations enlisting vessels, aircraft, coastal and seaborne operational units and logistical teams, Press TV reported.
Commander of the Navy's Northern Fleet Captain Ahmad-Reza Baqeri said by the war game, the Islamic Republic aims at communicating a message of peace and friendship toward neighboring countries.
Earlier this year, the country's military held several drills in an attempt to send a message to its enemies. During the final stage of the Velayat 95 naval exercises in March, it tested a brand-new Valfajr torpedo system.
The Valfajr torpedo, which was revealed in 2011, is designed to attack seaborne targets, including large vessels. It is said to carry a 220-kilogram warhead capable of crippling targets at different depths in various weather conditions.
MH/PA