Indian companies interested in project to develop Iranian port
July 13, 2017 - 12:24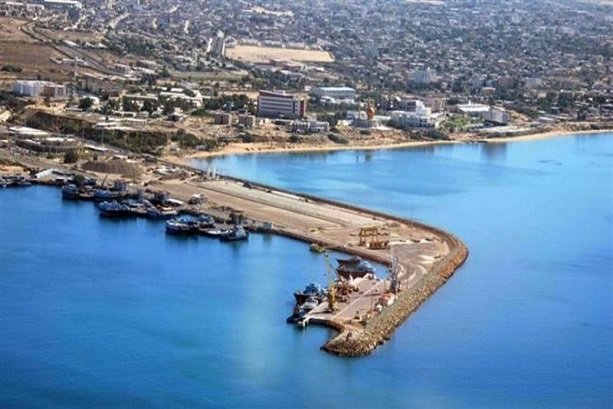 India is keen to rapidly develop Iran's Chabahar Port, a strategic facility that New Delhi hopes will help expand its trade with Afghanistan and energy-rich Central Asia by circumventing Pakistan.
During Prime Minister Narendra Modi's visit to Iran in May 2016, a commercial contract on Chabahar Port was signed between India Ports Global Pte. Ltd., or IPGPL, and Iran's Aria Banader, envisaging development and operation of two terminals and five berths with multipurpose cargo-handling capacities.
New Delhi has committed to invest $500 million in Chabahar's first phase of development, which includes a $150 million credit facility to Iran through the Export-Import Bank of India.
"Two major Indian conglomerates have bid for supplying four key mounted quay cranes at Shahid Beheshti Port, Chabahar," India's PTI news agency quoted an unnamed official as saying in a report Sunday. The bids invited on behalf of IPGPL, a company established by the Indian government in January 2015 for development of ports overseas, "are under evaluation and a final call will be taken soon," the official said.
The story said the process is on to expand the financial eligibility criteria to attract more bidders for the project, whose first phase the Modi government hopes to complete next year.
On March 17, IPGPL invited companies to express interest if they wanted to be considered for a strategic partnership in the Chabahar project, The Economic Times reported in late April. Adani Ports & Special Economic Zone and Essar Ports are among those keen to manage and operate two terminals at Chabahar, the newspaper said, adding that the JM Baxi group has also shown interest.
Apart from helping India access war-torn Afghanistan, where it is engaged in rebuilding efforts, Chabahar opens up opportunities to Indian companies wanting access to Iran, Central Asia, Russia and other regions beyond.
Pakistan -- which lies between India and both Afghanistan and Iran -- has always denied New Delhi overland access. Chabahar sits on the Gulf of Oman near the Iranian border with Pakistan, promising India the possibility of direct sea access from its western coast.
India and Iran have talked about developing the port since 2003, but progress was stymied by U.S.-led economic sanctions against Tehran over its controversial nuclear program. The sanctions were lifted in January 2016.
India, which imports 80% of its crude oil needs, has a long-standing relationship with Iran, especially in the energy sector. It is the second-biggest buyer of oil from Iran, after China.
(Source: asia.nikkei.com)