Zarif: U.S. must review policy on nuclear deal
July 14, 2017 - 20:1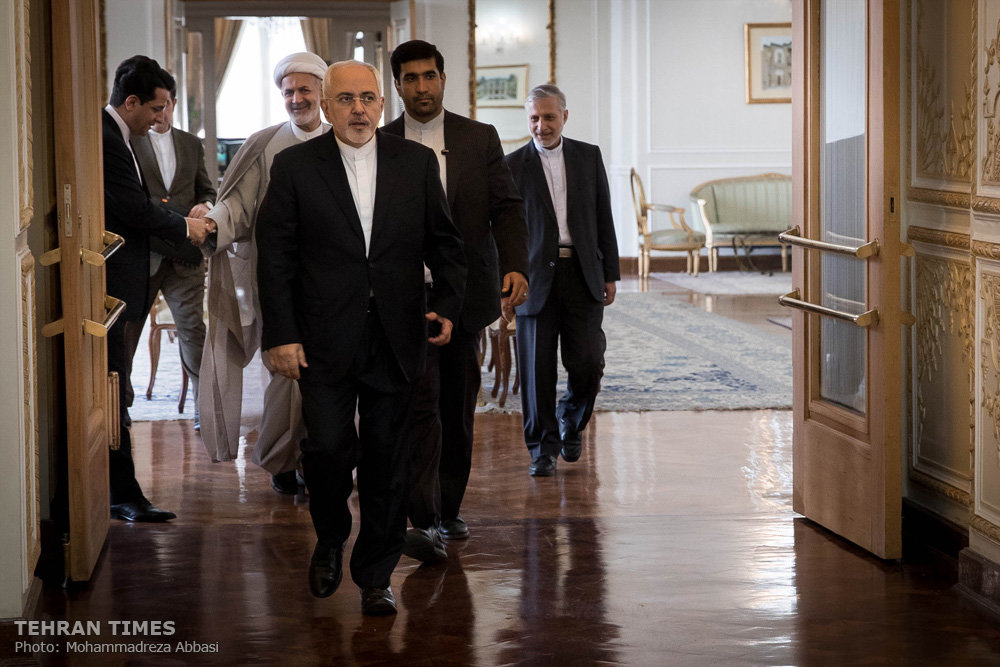 TEHRAN – Iranian Foreign Minister Mohammad Javad Zarif said on Thursday that the Trump administration must review its policy toward the Iran nuclear deal as a "comprehensive" and "international" treaty.
Friday marked the second anniversary of the signing of the deal, negotiated with Iran over a number of years by the United States, Britain, France, Germany, China, Russia and the European Union. On July 20, 2105 the UN Security Council adopted a resolution endorsing the nuclear deal.
"We expect all the sides to abide by their commitments, but the U.S. has remained committed to the agreement at the least level; it has not respected and supported the spirit of the deal by adopting wrong approaches and policies," Zarif said upon arrival in New York.
Zarif was in New York to attend the UN high-level political forum on sustainable development on Friday.
The nuclear deal, officially known as the Joint Comprehensive Plan of Action (JCPOA), went into force in January 2016.
According to the deal Iran put limits on its nuclear work in exchange for termination of economic and financial sanctions.
However, Zarif said the U.S. government "has not let Iran to gain benefits from the deal completely."
According to Reuters, a senior U.S. official, who spoke on condition of anonymity, said on Thursday that President Donald Trump is "very likely" to state that Iran is adhering to its nuclear agreement although he continues to have reservations about it.
The new U.S. administration said in April it was launching an inter-agency review of whether the lifting of sanctions against Iran was in Washington's national security interests.
Under U.S. law, the State Department must notify Congress every 90 days of Iran's compliance with the so-called Joint Comprehensive Plan of Action (JCPOA). Trump has a congressionally mandated deadline of Monday to decide.
Federica Mogherini, the European Union foreign policy chief, said on Tuesday that the nuclear agreement doesn't belong to a single country.
"The nuclear deal doesn't belong to one country, it belongs to the international community," Reuters quoted Mogherini as saying in a news conference with Russian Foreign Minister Sergei Lavrov in Brussels.
"We have the responsibility to make sure that this continues to be implemented," she noted.
On June 29, 2017 the UN Security Council renewed support for the nuclear deal, underscoring that Tehran has shown full commitment to the accord and the resolution supporting it.
NA/PA