By Javad Heirannia
Divided Kurds have conflicting agendas: SISU professor 
July 16, 2017 - 12:38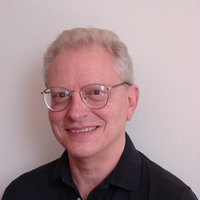 TEHRAN - A professor of Shanghai International Studies University (SISU) says "Kurds are divided into many factions with overlapping territorial aspirations and conflicting social agendas."
Robert R. Bianchi also tells the Tehran Times that "the Americans have no 'great plan' concerning the Kurds."
Following is the text of the interview:
Q: What are the purpose of the U.S. and its allies, especially Jordan, by taking some military steps in Syria's southern borders?
A: The U.S. is encouraging Jordan to support stronger attacks on IS positions in Syria and Iraq. Jordan is trying to cooperate without alienating Moscow and Damascus. Jordan needs more Western aid to cope with refugees who include potential opponents of the monarchy, but Amman is also looking beyond the eventual defeat of IS and trying to avoid becoming caught up in a protracted proxy war between Iran and the U.S.
Q: Why is the U.S. supporting the Kurds especially as the Iraqi Kurds plan to hold an independence referendum in autumn and the Syrian Kurds have raised the Kurdish flag in the cities they have conquered?
A: The U.S. supports many Kurdish groups with competing goals and alliances. Washington's primary concern is simply to control as much territory as possible through friendly militias. There is no consensus in Washington on how to deal with Kurdish political demands. Kurdish leaders are unlikely to unite behind a single project of nationhood and they trust no great power to provide consistent support.
"There is no consensus in Washington on how to deal with Kurdish political demands."Q: The U.S. is neglecting its traditional ally Turkey which is strongly opposed to establishment of an independent Kurdish country. What great plans do Americans have in mind about playing with the Kurdish card?

A: The Americans have no "great plan" concerning the Kurds. Turkey's worry is not that the U.S. will create an independent Kurdistan, but that it will embolden Kurdish militias and separatists to escalate attacks across the country, spreading to all of the major cities and undermining confidence in the ruling party.

Q: What are the Kurds' aims in seeking closer ties with the United States?

A: Kurds are divided into many factions with overlapping territorial aspirations and conflicting social agendas. These divisions make Kurdish groups susceptible to manipulation by would-be patrons in many countries who want to benefit from Kurdish discontent without empowering any particular faction too much. This leads to repeated cycles of making and breaking quasi-alliances with multiple great powers and regional states. The U.S. is merely one of many partners in this ongoing dance.