Kuwait shuts Iran cultural mission, Tehran summons chargé d'affaires 
July 20, 2017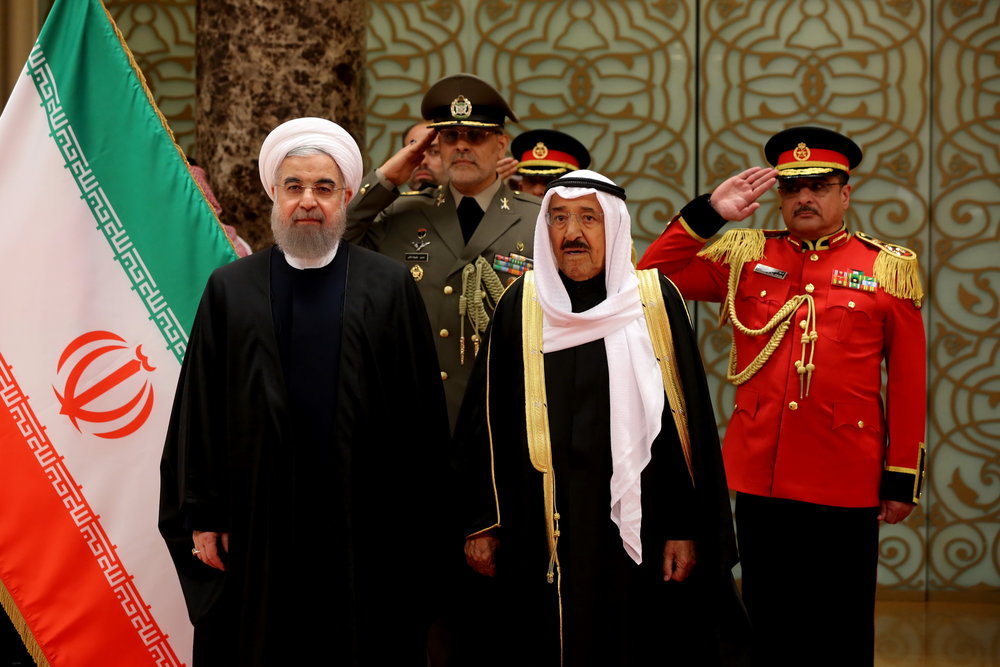 TEHRAN – Kuwait has told Iran to close down its cultural mission and to reduce its embassy staff, a decision state news agency KUNA said was made after "Iranian parties" were found implicated in a terror cell in 2015.
Last year Kuwait convicted 23 men - one Iranian and the rest Kuwaiti - of spying for Iran and Lebanese Shi'ite Muslim group Hezbollah after a cache of guns and explosives were discovered in a raid of the so-called "Abdali cell" in 2015, according to Reuters.
Iranian state television said Kuwait's Foreign Ministry summoned Tehran's ambassador and ordered the number of diplomats to be cut from 19 to four and the closure of the cultural and military missions.
KUNA, citing a foreign ministry source, said Kuwait had also decided to freeze any activities involving joint committees between the two countries.
"The government of the state of Kuwait decided to take actions in accordance with diplomatic norms and in abidance with the Vienna conventions with regards to its relationship with the Islamic Republic of Iran," acting Information Minister Sheikh Mohammad al-Mubarak al-Sabah said in a separate statement.
The row comes as Kuwait attempts to mediate an end to the Persian Gulf's worst diplomatic crisis in years, after Saudi Arabia, Bahrain, Egypt and the United Arab Emirates cut ties with Qatar over accusations it supports "terrorism", an allegation Doha rejects as "baseless".
Tehran has summoned the Kuwaiti chargé d'affaires to explain the decision and protest against it.
Kuwait has no ambassador to Tehran since January 2016 after it followed suit other fellow Arab countries which downgraded diplomatic relations with Tehran following the storming of Saudi Arabia's diplomatic posts in Tehran and Mashhad.
The move is expected to make a dent in Kuwait's efforts to mediate in the escalating feud between Saudi Arabia and Iran.
"The Islamic Republic of Iran has no implications in case and the Kuwaiti authorities had been notified of this from the outset," Iran's Foreign Ministry spokesman Bahram Qassemi said on Thursday.
"Iran has always acted responsibly toward regional countries, including Kuwait in trying times," Qassemi added, stressing that Tehran deserves its right to reciprocate the move.
AK/AK