Renault forms €660m joint venture in Iran
August 7, 2017 - 19:38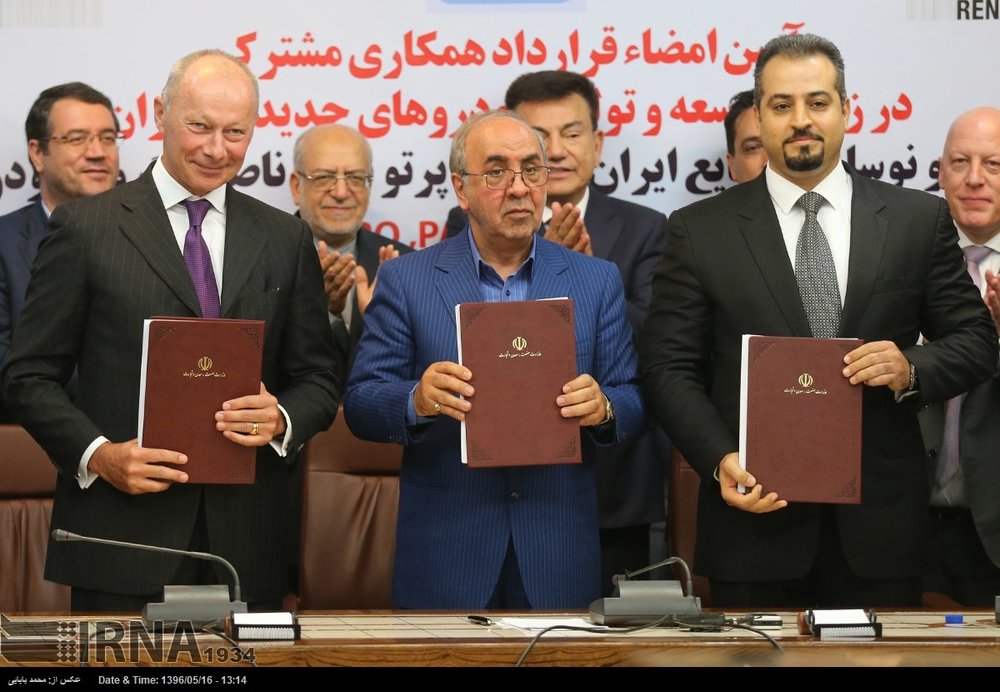 TEHRAN – French automaker Renault inked a €660-million deal in Tehran on Monday to create a joint venture company for establishing a plant with an initial production capacity of 150,000 vehicles a year.
The deal was signed with the Industrial Development and Renovation Organization of Iran (IDRO) and the Iranian privately-owned company, Parto Negin Naseh, in the presence of Iranian Industry Minister Mohammadreza Nematzadeh, IRNA reported.
The plant will start production in 2018, while the deal also includes establishment of an engineering and sales center to support Iranian auto part manufacturers.
Addressing the signing ceremony, IDRO's Chairman Mansour Moazzami said that Renault will hold 60 percent of the shares of car manufacturing plant, while IDRO and Parto Negin Naseh each will have 20 percent partnership.
He also said that 30 percent of the manufactured products, including cars and spare parts, will be exported based on the deal.
The deal is expected to create near 3,000 direct jobs, the official announced.
Thierry Bolloré, Renault's chief competitive officer, for his part said it would help transfer of technology to Iran, AP reported.
Renault had reached the agreement for opening this plant with IDRO during the Paris Auto Show 2016 last September.
Iran produces about 1.35 million vehicles a year, though authorities hope that number will reach three million annually by 2025.
MA/MG
PHOTO: (L-R) Renault's chief competitive officer, IDRO's chairman, and Parto Negin Naseh's manager pose for a photo after signing the deal in Tehran, August 7, 2017.