Artists mix media to explore pains of war in Iraq  
August 11, 2017 - 17:16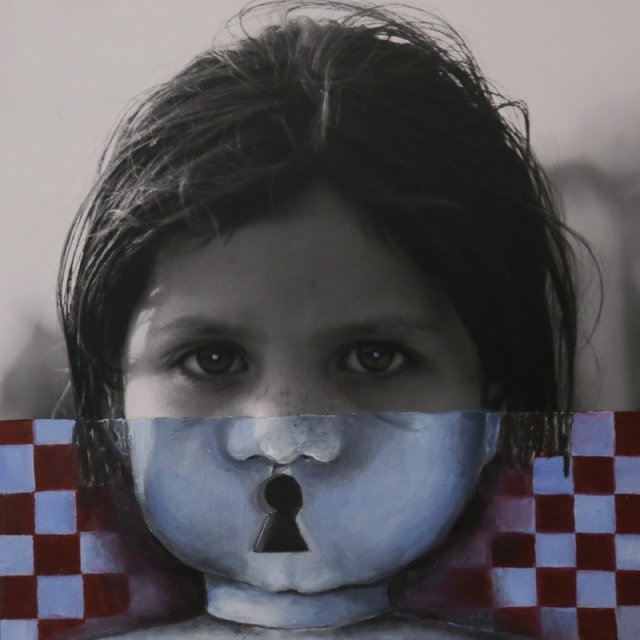 TEHRAN – A group of Iranian artists have mixed portraits of a number of Iraqi people in the warzones with other media to show the pain and suffering caused by war.
The portraits have been taken by photographer Farshid Zolfagharifard nine months ago.
"Pairs of sad eyes were common to all the portraits when I looked at the collection," he told the Persian service of ISNA on Thursday.
Thus, Zolfagharifard decided to remove the mouths from the portraits in order to make the visitors turn their attentions to the eyes.
He selected 28 photos and asked 28 artists to create replacements for the mouths in the photo.
The collection titled "Smile Iraq!" was put on display in an exhibition at Barsam Gallery in Tehran on today.
"Each pair of the eyes have stories as long as a 20-volume collection; the true stories that all are about war, death, and misery," Zolfagharifard said.
Among the artists which helped Zolfagharifard build up the collection are Siavash Ebrahimi, Abolfazl Baqeri, Sadra Baluti, Mahsa Hayatipur and Hossein Sepehri.
The exhibition will run until August 17 at the gallery located on 22 Parastu St. off Vali-e Asr Ave. near Fatemi St.
Photo: A work from photographer Farshid Zolfagharifard's collection on display at Barsam Gallery in Tehran

MMS