Leader appoints new military commanders
August 21, 2017 - 20:34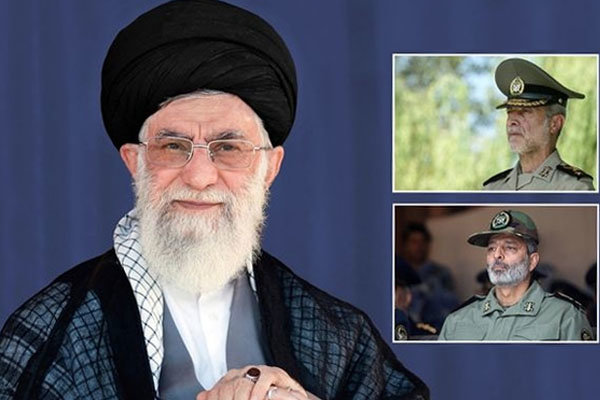 TEHRAN – In separate decrees on Monday, Supreme Leader Ayatollah Ali Khamenei appointed Major General Ataollah Salehi as deputy chief of the Iranian Armed Forces and Brigadier General Abdolrahim Mousavi as commander of the Army after promoting him to the rank of major general.
Ayatollah Khamenei also thanked Salehi and Mousavi for their loyal services to the Islamic Republic and wished them good luck in their new military posts.
Abdolrahim Mousavi, 57, served as armed forces deputy chief of staff from 2016 to 2017. He was second-in-command of the Army from 2008 to 2016.
Ataollah Salehi, 67, served as the Army chief from 2005 until 2017. As head of Iran's regular military he was a member of the Supreme National Security Council.
Salehi was the third Army chief since the 1979 Islamic Revolution.
The new appointment came one day after the parliament gave the highest votes for Brigadier General Amir Hatami to confirm him as defense minister.
MH/PA