Franco-Iranian production "Birds" landing on stage in Kashan 
September 5, 2017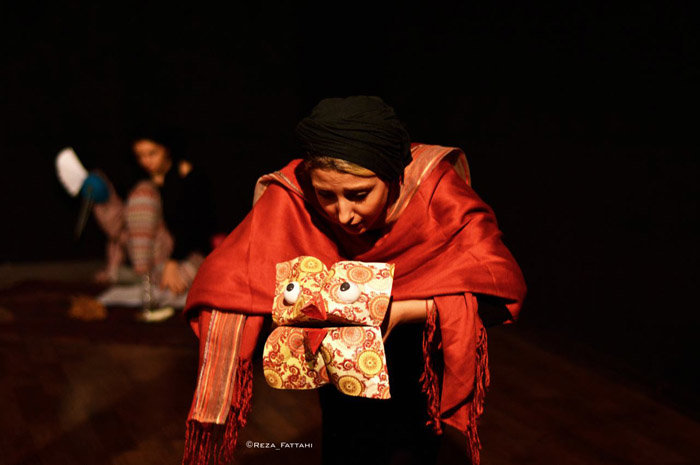 TEHRAN – The French theater company La Nef - Manufacture d'utopies and the Fanous Art and Culture House from Iran have teamed up to stage a musical play based Persian poet Farid ud-Din Attar's allegorical masterpiece "The Conference of the Birds".
La Nef - Manufacture d'utopies president Jean-Louis Heckel, and Neda Shahrokhi and Yasaman Khajei will direct the play titled "Birds" at the Kashan Theater House in the central Iranian city of Kashan on Thursday.
"The play was staged in several performances in France last summer," Shahrokhi told the Persian service of Honaronline on Tuesday.
"Attar's 'The Conference of the Birds' is familiar to most French people and they warmly received the play," added Shahrokhi who directed a modern adaptation of Euripides' Greek tragedy "Medea" at Ecole de Theatre Point Fixe in Paris in March 2016.
"Birds" is mostly based on form and some puppets will also be used in the play that will feature a fusion of Iranian and Western music and some videos.
Shahrokhi said that "Birds" is one of the few plays that can be considered a real joint production and added, "The directors come from different cultures and consequently, they each have their own ideology."
"In that play, two different cultures and views are linked to each other based on a mutual understanding of Attar's masterpiece."
Pegah Ebrahimi, Ava Tadayyon, Elmira Ashofteh, Nik Saghari and Arefeh Sadeq-Mohammadi are the cast members, and pianist Mahya Hamedi, violinist Sia Mohammadi and percussionist Kiana Sharifi will perform live based on a composition by Enayat Moshiri.
Photo: Thespian acts in a scene from "Birds" performed in Paris in summer 2016. (Fanous/Reza Fattahi)
MMS/YAW