Leader: Expediency Council must accurately study national issues
September 14, 2017 - 2:26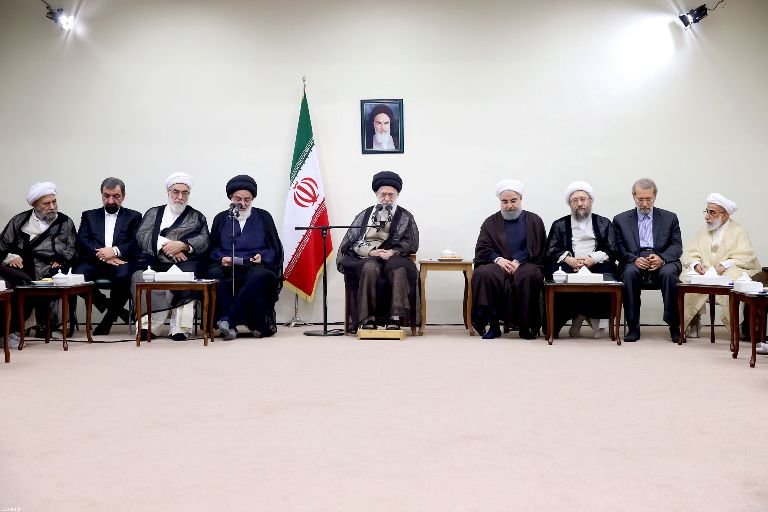 TEHRAN – Supreme Leader Ayatollah Ali Khamenei who on Wednesday received the new chairman and members of the Expediency Council said accurate study of the country's conditions is a must for the council.
The council should think and act revolutionary and remain committed to the principles of the Islamic Revolution, Ayatollah Khamenei told members of the council.
He noted that the body is one of the legacies of Imam Khomeini, the founder of the Islamic Republic of Iran.
The Leader said the council should recognize what is beneficial to the country, give advice on macro policies, and provide solutions for the country's problems.
The Supreme Leader appointed new chairman and members of the Council in mid-August after the death of Ayatollah Akbar Hashemi Rafsanjani on January 8, 2017.
Expediency Council was originally set up to resolve differences between the Majlis (Parliament) and the Guardian Council, but its true power lies more in its advisory role to the Supreme Leader.
Ayatollah Khamenei highlighted the importance of the council's role in giving advice to the Leader, saying accurate study of the country's conditions is a must for Expediency Council.
He also urged the council to review Iran's macro policies.
"It's possible that some of the country's macro policies need to be reviewed and updated and some of them might be completely out of date," he said.
MH/PA