Rouhani insists on Iraqi territorial integrity in talks with Putin, Erdogan, al-Abadi
September 25, 2017 - 20:37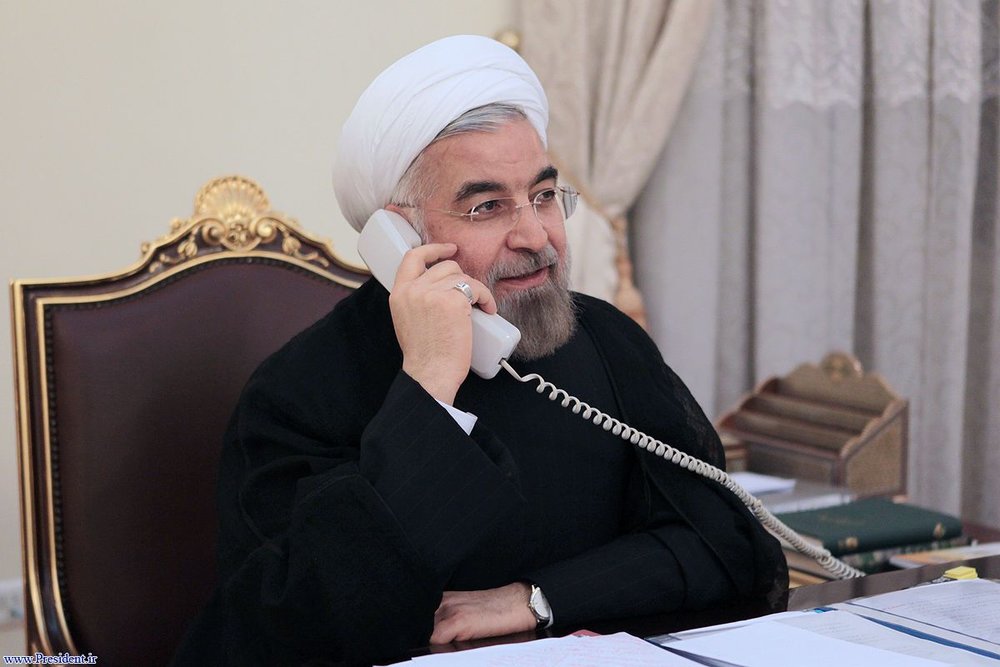 TEHRAN – As people in the Iraqi Kurdistan region went to polls on Monday to vote for independence referendum President Hassan Rouhani reiterated Tehran's insistence on the need to protect Iraq's territorial integrity in phone talks with leaders of Russia, Turkey and Iraq.
"Security of the [Middle East] region and Iraq's territorial integrity and national unity is very important and vital to the Islamic Republic of Iran. Cooperation and coordination among the regional countries are very important and effective in this respect," he said in his conversation with Russian President Vladimir Putin on Monday.
Iran attaches great importance to protecting territorial integrity of the countries in the region, Rouhani added.
Putin also said that the Russian government supports Iraq's government and the country's territorial integrity.
In his talks with Turkish President Recep Tayyip Erdogan on Sunday, Rouhani said that the regional countries will not let exacerbation of instability.
Erdogan said that Turkey's parliament has held an emergency meeting to take necessary decision about the independence referendum in the Kurdistan Regional Government (KRG).
Rouhani, also in a telephone conversation with Iraqi Prime Minister Haider al-Abadi, said that Iran is against any move that undermines Iraq's national unity and territorial integrity.
"The Islamic Republic of Iran supports the Iraqi central government," he insisted. "From our viewpoint, all should respect Iraq's constitution and violation of it means taking illegal actions."
Masoud Barzani, the KRG president, refused requests by the UN chief and all countries around the world to either cancel or postpone the independence vote.
"Barzani's move in the Kurdistan region will cause a new confrontation in Iraq," the Iraqi prime minister said in his talks with the Iranian president on Sunday.
Abadi described the independence referendum in the Kurdistan region as an act contrary to the Iraqi constitution and against the country's territorial integrity.
This is "not acceptable at all", the prime minister asserted.
Iraqi Kurds abroad began casting ballots on Saturday for independence referendum. The online vote for Kurdish expatriates is open for three days.
Secretary of Iran's Supreme National Security Council Ali Shamkhani has said that Tehran only recognizes an "integrated" and "federal" Iraq.
In a meeting last week with Austrian President Alexander Van de Bellen at the UN, President Rouhani said disintegration of the countries in West Asia is a very "dangerous act".
During the annual coordination meeting of the foreign ministers of the Organization of Islamic Cooperation members, held on the sidelines of the United Nations General Assembly in New York, Iranian Deputy Foreign Minister Abbas Araqchi insisted on Tehran's strong opposition to independence referendum in the Kurdistan region.
While all countries are insisting on territorial integrity in Iraq, Israeli Prime Minister Benjamin Netanyahu has expressed interest in partitioning Iraq and establishing an independent Kurdish state during a meeting with a delegation of 33 U.S. Republican congressmen.
NA/PA