Al-Abadi heading to Tehran
October 24, 2017 - 19:20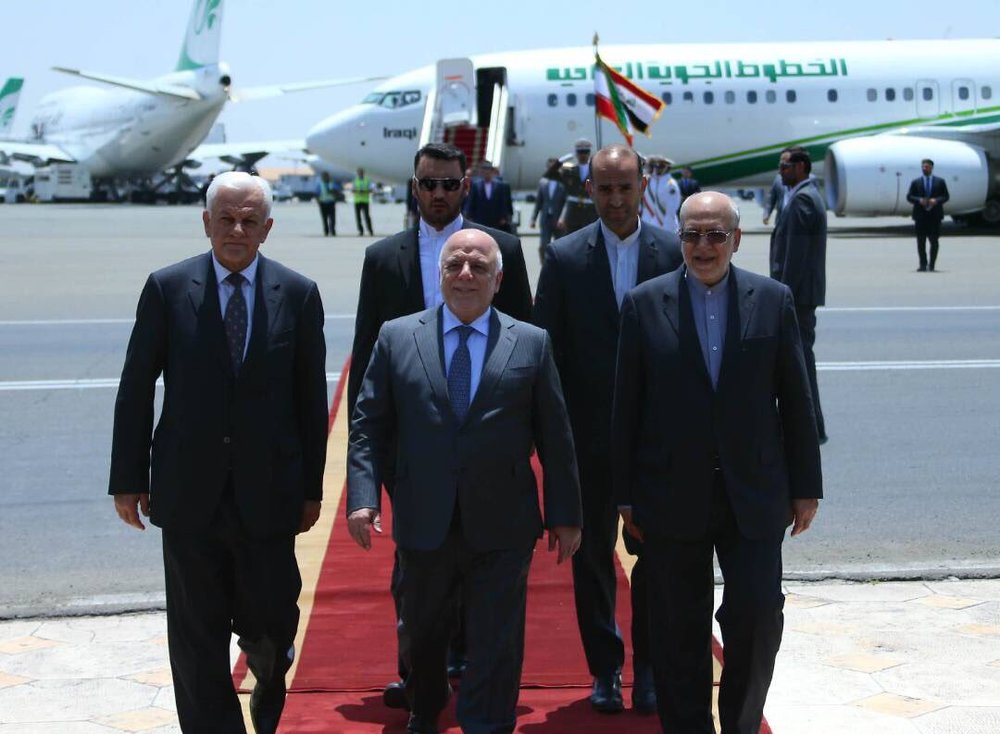 TEHRAN – Iraqi Prime Minister Haider al-Abadi is visiting Tehran on Wednesday as part of a regional tour.
Leading a high-ranking politico-economic delegation, the Iraqi premier will meet with Leader of the Islamic Revolution Ayatollah Ali Khamenei and President Hassan Rouhani.
The trip comes two days after al-Abadi defended Iran's role in the fight against Daesh at a meeting with U.S. Secretary of State Rex Tillerson in Baghdad.
"Popular Mobilization fighters should be encouraged because they will be the hope of country and the region," he said.
Tillerson had said the forces should "go home."
Abadi said Popular Mobilization "is part of the Iraqi institutions," rejecting accusations that it is acting as an Iranian proxy.
Abadi will later leave Iran for Kuwait.
MH/SP