Iran holds huge funeral procession for iconic martyr
September 27, 2017 - 11:36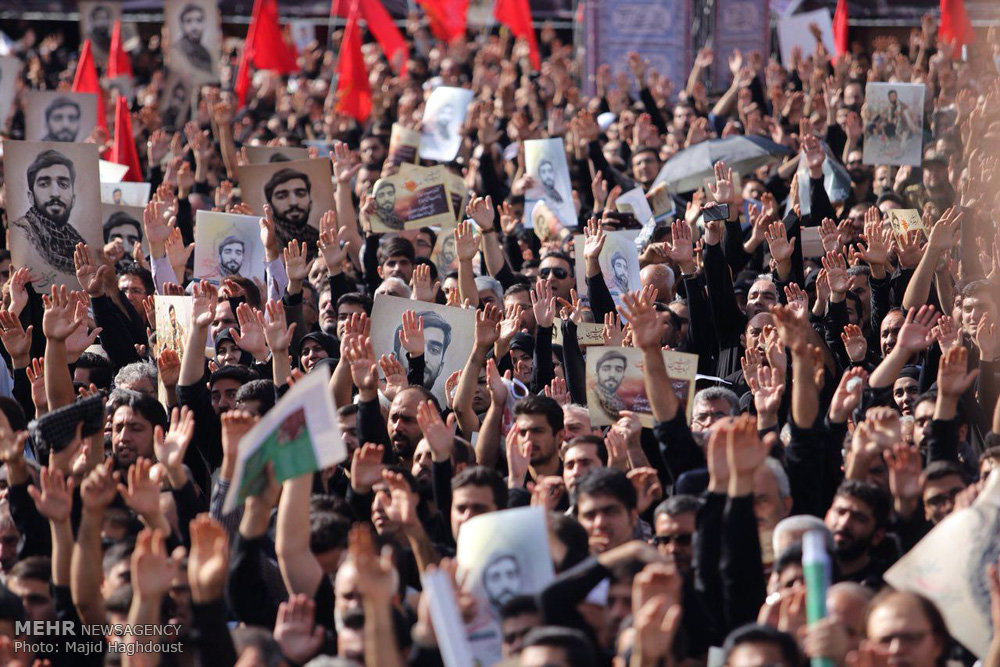 Iranians held a huge funeral procession in the capital, Tehran, in honor of iconic martyr Mohsen Hojaji, who was beheaded by the Takfiri Daesh terror group in Syria last month.
Hojaji was a member of the Iranian military advisory team, which assists the Syria army in its counter-terrorism operations against Takfiri terrorists. He was taken hostage by Daesh terrorists near the Iraqi border on August 7 and beheaded two days later.
The procession began in Tehran's Imam Hussein Square on Wednesday morning.
Earlier in the day, Leader of the Islamic Revolution Ayatollah Seyyed Ali Khamenei attended Imam Hussein Mosque at the square, where Hojaji's body had been brought to, performing prayers for the martyr prior to the funeral ceremony.
The Leader also met with Hojaji's family, expressing gratitude for their steadfastness in their cause.
Parliament Speaker Ali Larijani is expected to address the commemoration ceremony as the event's keynote speaker.
Also attending the procession will be Iranian military top brass from the Army and the IRGC.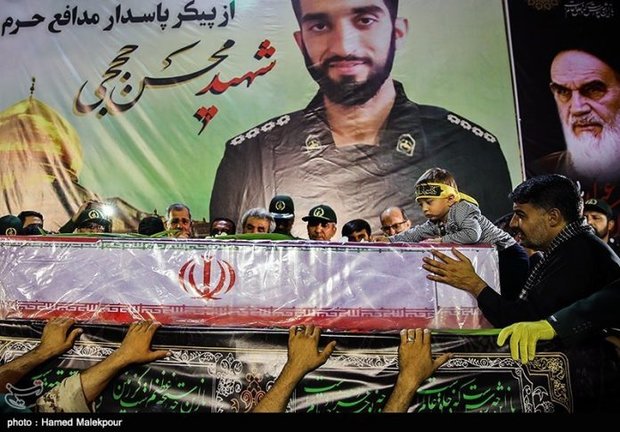 On Tuesday, Hojaji's body lied in estate at Imam Reza Shrine in the holy Iranian city of Mashhad, where throngs of mourners paid homage to the martyr.
Hojaji will be buried in his hometown of Najafabad in Isfahan Province in central Iran, following another funeral procession on Thursday.
Soon after Hojaji's martyrdom, General Qassem Soleimani said Iranian forces would not rest until they have taken out every last terrorist from the face of the Muslim world.
The general, who commands the Quds Force of Iran's Islamic Revolution Guards Corps, vowed on September 21 that the terror outfit would be uprooted in two months.
(Source: presstv )