Maryam Qarehgozlou
Farewell to hero
September 28, 2017 - 9:31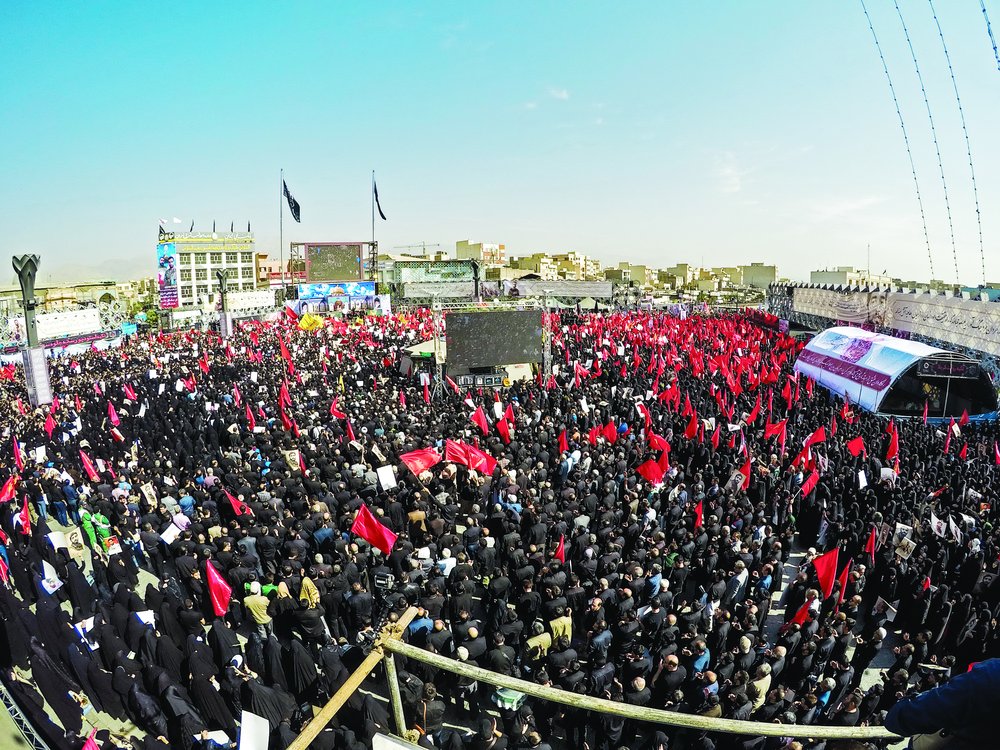 TEHRAN — It is 8:30 in the morning; mourners are walking towards Tehran's Imam Hussein Square where the procession is planned to begin. The streets are closed to vehicles from a kilometer to the square. Groups of men and women while holding pictures of Hojaji are strolling down the streets.
Once I get closer to the square the gathering crowd gets packed. There is no way to move any further. The massive crowd are here to pay tribute to the 25-year-old Mohsen Hojaji who bravely fought ISIS and didn't turn a hair while taken hostage by the savage terrorists in Syria near the border with Iraq.
Hojaji's last picture, taken by an ISIS terrorist, went viral. It inflamed deep sentiment among the public.
The young soldier's fate and the great sacrifices he made are what Iranians will never forget. Hojaji and others are fighting terrorists to show the world the true face of Islam which is based on empathy and kindness.
These blood thirsty vampires cannot stand differences and believe that "all religions who agree with democracy have to die". They argue their intention is to fight "ignorance" in the world and fill it with "justice and truth".
The kind of Islam they believe in is something one cannot find in any of the holy religions sent by God. All divine religions are based upon altruism, where everyone is caring and giving and consider the differences as a part of God's plan in the creation.
According to the holy Quran, the differences are to distinguish nations from one another and that no nation or group excels the other. Quran says, "He who is the most pious is the best of mankind."
Actions by these savage groups have caused Islamophobia in the world. Hojaji and the likes of him are selflessly fighting to eradicate the violent image from the face of Islam.
Citizens including men, women and children held an impressive funeral procession in Tehran to pay homage to the legendary martyr who was decapitated by the ISIS terrorist group in Syria last month.
The procession coincided with the mourning month of Muharram which is the remembrance of Imam Hussein (AS), the grandson of the Prophet Muhammad (PBUH), who was beheaded and martyred in the battle of Karbala in 680 AD.
He is buried in his hometown, Najafabad. May his soul rest in peace.
MQ/MG/PA