Regional crises cannot be settled militarily: Zarif
October 3, 2017 - 20:8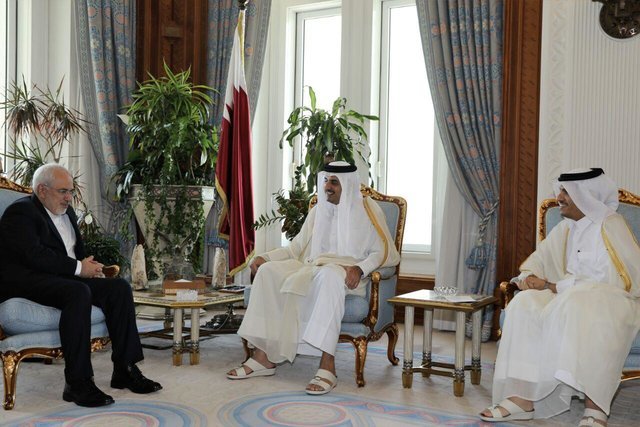 TEHRAN – Iranian Foreign Minister Mohammad Javad Zarif said on Tuesday that crises in the Middle East region cannot be settled through military ways.
Crises in the region should be solved peacefully and through dialogue, he said during a meeting with Emir of Qatar Tamim bin Hamad Al Thani in Doha.
Zarif also said, "The Islamic Republic of Iran seeks to have best relations with its neighboring countries and believes that all sides should prioritize regional initiatives which are in line with stability and security."
He said that it is Iran's principled policy to have good relations with its neighboring countries and expressed hope that Iran and Qatar would expand relations in various areas.
The Qatari emir called for expansion of ties.
He attached great importance to consultations with Iran.
He also said that Iran and other Persian Gulf littoral states should expand interaction.
The Iranian foreign minister met separately with Qatari Foreign Minister Mohammed bin Abdulrahman Al Thani on Tuesday.
Zarif visited Oman on Monday and held separate meetings with Sultan of Oman Qaboos bin Said al Said and Omani Foreign Minister Yusuf bin Alawi bin Abdallah.
NA