EU leaders reaffirm support for Iran nuclear deal 
October 21, 2017 - 9:27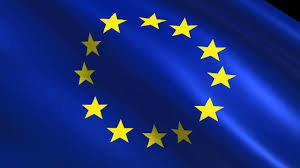 TEHRAN – European Union leaders on Thursday reaffirmed their full commitment to the 2015 nuclear deal between Iran and world powers, hoping that the U.S. Congress would not let it collapse despite relentless criticism by President Donald Trump.
"We fully stay committed to the complete implementation by all sides of the Iranian nuclear deal. We see this as a key security interest for the European Union and the region," said the bloc's top diplomat, Federica Mogherini.
According to Reuters, the EU leaders' joint statement, agreed after talks in Brussels on Thursday, "reaffirms full commitment to the Iran nuclear deal".
The EU leaders also highlighted the need to protect their companies and investors dealing with Iran from any adverse effects should Washington reinstate the sanctions, officials said.
European officials said they want to put disputes on Iran's military program on separate tracks from the nuclear deal.
SP/PA