Shushtar Historical Hydraulic System: A clue to human genius
October 27, 2017 - 13:19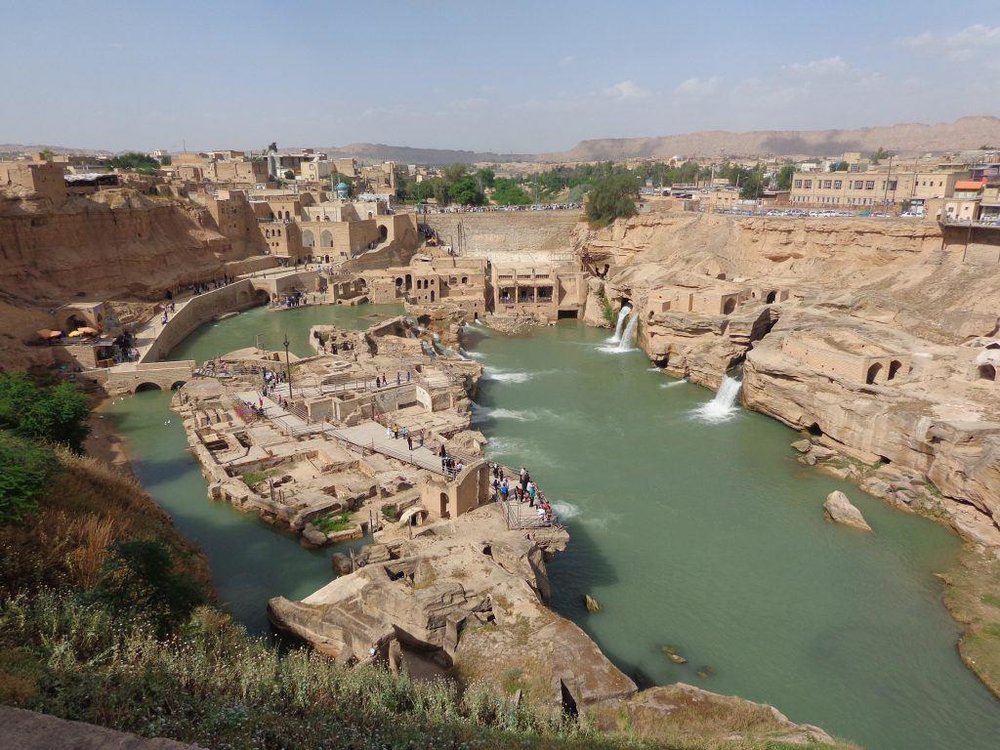 TEHRAN - Inscribed on UNESCO World Heritage list in 2009 as a 'masterpiece of creative genius', the Shushtar Historical Hydraulic System in southwest Iran is a destination for history buffs, nature lovers and travelers who eyewitness how the prehistoric yet homogeneous hydraulic system works.
The system is sprawled on an ancient city of the same name with its history dating back to the time of Darius the Great, the famed Achaemenid Persian king, in the 5th century BC.
The city is situated on a small plateau below the confluence of the Karun River with one of its minor tributaries. Shushtar was once a major trade center, overlooking a widespread plain of irrigated agriculture.
The ensemble comprises bridges, weirs, tunnels, canals and a series of ancient watermills powered by human-made waterfalls.
It forms an eye-catching cliff encircled by water passageways and cascades. The water flow eventually pours into a downstream basin followed by a vast plain situated southward of the city.
"The Shushtar Historical Hydraulic System testifies to the heritage and the synthesis of earlier Elamite and Mesopotamian knowhow; it was probably influenced by the Petra dam and tunnel and by Roman civil engineering," the UNESCO says.
Under tourists' eyes
Here is a select of comments that visitors to the ancient masterpiece have posted to TripAdvisor, one of the most popular travel websites in the world:
"Wow … so much more than you first see"
Overlooking the area from the bridge gives a false impression if the scale of what was built and when! Clear water coming from every direction and for Iran, a lot of wildlife ... Turtles, wild geese, herons and fish. Make use of a local guide to fully understand the site. (Rdella from Princes Risborough, the UK; reviewed May 2017)
"An amazing site, can be fully appreciated from the outside"
This is definitely an amazing engineering site to see. Can be appreciated very well from various viewpoints around it, the bridge near the entry gate, as well as from the historic house on the hill nearby which has free entry but erratic opening times.
There is also a lovely restaurant in the small bazaar just before the entry gate (look for a set of stairs heading below ground) that have wonderful views over the water mills. No need to pay the 200, 000 IRR tourist price to enter. (missamrita from Sydney, Australia; reviewed April 2017)
"Amazing engineering"
One of the surprises of our trip, was great just strolling around this site in the evening hearing the waterfalls and reading about the history of the different uses this site had throughout its history.
From being used as a mill to make flour to being a power station, it had many uses and is a great historical site to explore. (bsmswm form Gold Coast, Australia; reviewed March 2017)
PHOTO: A view of Shushtar Historical Hydraulic System, a UNESCO World Heritage in southwest Iran
AFM/MG