Iran will never compromise on its missile deterrence: Princeton researcher
November 15, 2017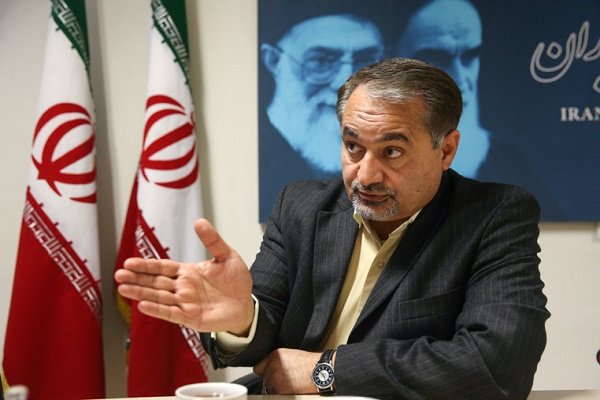 TEHRAN – Seyed Hossein Mousavian, a former Iranian nuclear negotiator who is currently a researcher at Princeton University, has said that Tehran will never negotiate over its missile defense capability as the country is susceptible to military threats by Israel and the United States.
"The United States and Israel have military options on the table… therefore security threats against Iran are high and serious," Mousavian told Radio America when he was whether Iran would be ready to renegotiate on the terms of the nuclear deal or even accept negotiations over its missile program.
He said the United States must not forget that Iran is a victim of "thousands of missiles and weapons of mass destruction" by the Saddam regime in the 1980s and that Iran is located in a volatile region which accounts for about 80 percent of conflicts in the world.
Missiles are "indispensable" for defending the country's "territorial integrity", he pointed out.
Mousavian also said nuclear negotiations lasted for 12 years and now Iran, China, the European Union and Russia will not accept a renegotiation of the agreement and will not "trap" themselves for another 12-year or possibly 120-year negotiations.
On how Iran will react if the United States scarps the nuclear deal within the next 60 or 90 days, Mousavian said if this happens and sanctions return it will be a "flagrant violation" of the nuclear deal and Iran no longer is committed to honor restrictions on its nuclear activities.
"In that situation Iran will act based on the nuclear Non-Proliferation Treaty without any limitations and (contrary to claims) it will not also seek to build nuclear weapons both because of the fatwa (religious decree) by the Supreme Leader and because of accepting and committing itself to the NPT," the former nuclear negotiator explained.
The former diplomat said the behavior of the U.S. president has made Iran "convinced" that it cannot trust Washington.
Trump has made repeated attacks against the nuclear deal, officially called the Joint Comprehensive Plan of Action. His rhetoric against Iran and its nuclear program has been welcomed by the Israeli prime minister.
Mousavian said the United States and the Zionist regime are not qualified to be the world's "nuclear police".
PA/PA