Naval achievements unveiled 
November 29, 2017 - 20:10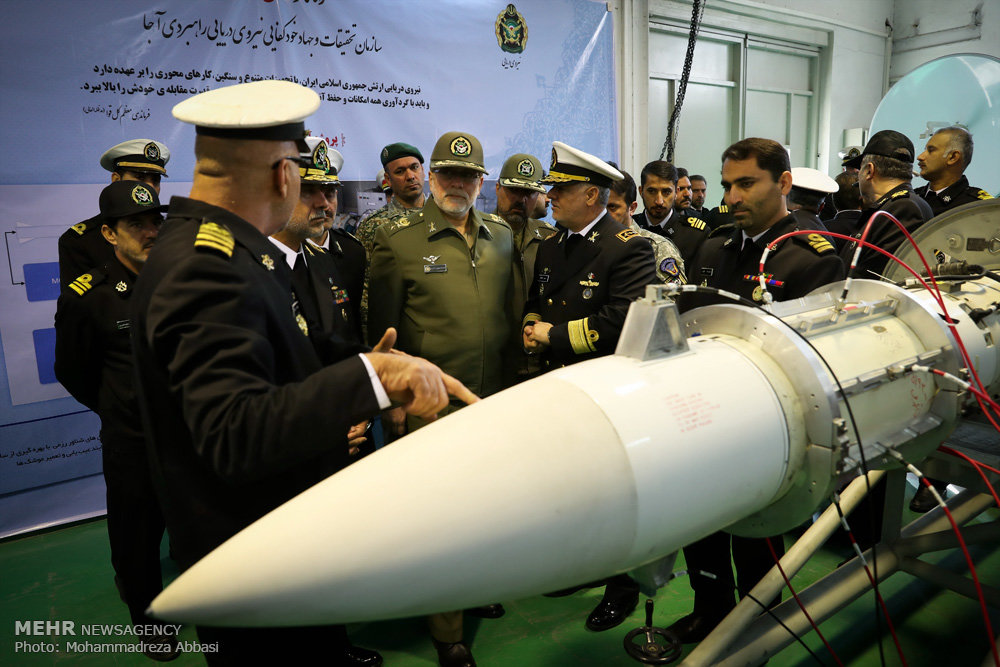 TEHRAN – During a ceremony attended by Navy Commander Rear Admiral Hossein Khanzadi on Wednesday the Navy unveiled several new systems, equipment, and projects. 
Among the items was the concept of the Persian Gulf, a training warship which would be the biggest of its kind in the Middle East, with a length of 135 meters and width of 16 meters, able to serve 230 cadets at a time.
Another product on show was a system for testing lightweight anti-submarine torpedoes, called Mersad, which facilitates the weapon preparation process to a great extent.
Among the other products were a testing system used for checking all parts of Ra'd (thunder) missile system, a digital auto-pilot system for guiding torpedoes, and a naval battle simulator.
The Navy commander also unveiled an advanced homegrown fuel that propels torpedoes with combustion engines. Burning without any need for oxygen, such fuel allows for the extension of range of the weapon. Prior to this, only the United States used to have the know-how to produce the fuel.
The Navy also unveiled the design of an unmanned, remote-controlled boat used for electronic warfare.
SP/PA