Tillerson's accusations are 'unfounded', Iran says
December 6, 2017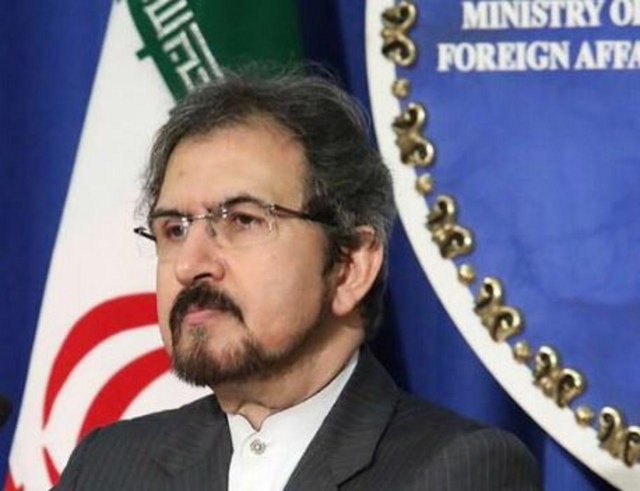 TEHRAN - Iranian Foreign Ministry spokesman Bahram Qassemi said on Wednesday that accusations levelled by U.S. Secretary of State Rex Tillerson against Iran are "unfounded" and "false".
"Repeating unfounded and false accusations will not help the U.S. make up for its strategic mistakes about Iran and the region in the past decades, and levelling accusations against other countries will not heal deep and old wounds inflicted by the U.S. aggressive policies and excessive demands in the region," Qassemi said.
Qassemi's remarks came as the U.S. secretary of state accused Iran of destabilizing the region after a meeting with European Union foreign policy chief Federica Mogherini in Brussels on Tuesday.
The Iranian Foreign Ministry spokesman called on Tillerson to "get familiarized with the realities in the region and its history and also the U.S. policies and their consequences".
Tillerson criticized Iran's support for Syria in its fight against terrorists and Tehran's support for the Hezbollah resistance movement which is the only force which humiliated Israel in its 2006 war on Lebanon.
Iran emerged as one of the strongest forces against terrorists, including the extremely notorious Daesh group, in both Iraq and Syria.
Qassemi said Iran is the frontrunner in the fight against terrorism.
"Undoubtedly, ignoring Iran's important actions in helping stability, security and fighting terrorism by the U.S. shows its anger over the Islamic Republic of Iran's incessant fight against terrorism and proves the U.S. support for terrorism," he said.
He noted that Iran will continue countering terrorism "powerfully" and within the framework of the international law regardless of "ill-wishers' lies".
NA/PA