Rey's Shah-Abbasi caravanserai restored
December 9, 2017 - 20:53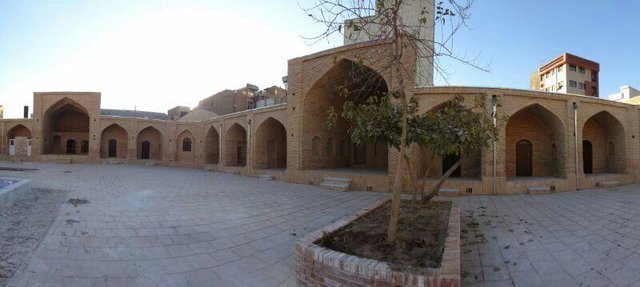 TEHRAN – A six-month rehabilitation project has brought a Shah-Abbasi caravanserai back to its former glory in Rey, a historical city in Tehran province.
The mud-brick structure is named after Shah Abbas the Great (r. 1588 – 1629), who ordered construction of such roadside inns across the country.
The caravanserai is adjacent to the holy Shah-Abdol-Azim shrine and dates from the Safavid era (1501–1736), ISNA reported on December 6.
Eastern, southern, and northern iwans (porticos), internal walls and 17 external chambers of the caravanserai were refurbished in the project that Tehran Beautification Organization, affiliated with the municipality, carried out in close collaboration with the Cultural Heritage, Tourism and Handicrafts Organization, the report said.
While traversing Iran, one can see abandoned caravanserais which in their heyday offered comfort to travelers, merchants and their livestock.
Now, caravanserais have largely lost their original usage though their atmospheric chambers, domes, porticos and courtyards still draw avid visitors.
PHOTO: A view of Shah-Abbasi caravanserai in Rey
AFM/MQ/MG