Qazvin caravanserai visited by over half million in 9 months
January 1, 2018 - 19:57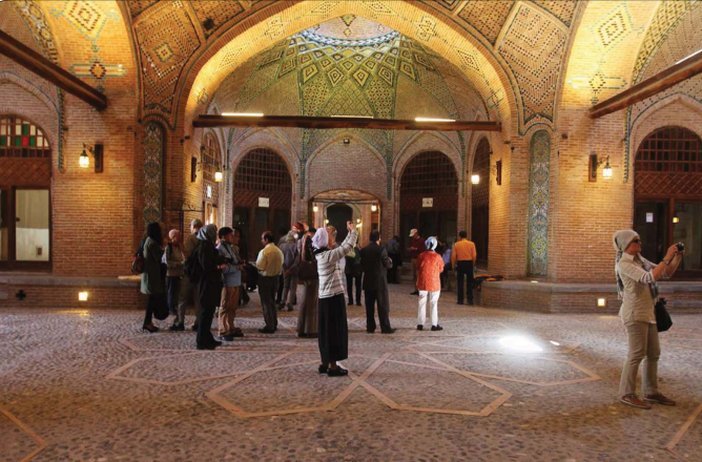 TEHRAN – Over 550,000 visitors including foreign nationals toured Sa'd al-Saltaneh Caravanserai during the first nine months of the current Iranian calendar year, which started on March 21, 2017, Mehr reported.
The vast, beautifully restored Qajar-era era (1789–1925) caravanserai is located in the city of Qazvin, which used to be the capital of the Persian Empire under Safavids from 1548-98.
Sa'd al-Saltaneh now exhibits exquisitely crafted wares such as traditional personal ornamentations, paintings, ceramics, carpets and potteries across its long, vaulted passageways and arcades.
The vast monument also houses various galleries, workshops as well as coffee shops and restaurants, where visitors hangout.
Along the major roads that connect major Iranian cities one can spot many abandoned caravanserais that in their heyday brought comfort to travelers and their livestock.
For the time being, such roadside inns have largely lost their original usage though their atmospheric architecture comprising adjoining arcades, chambers, porticos, domes and courtyards still draw avid visitors.
CAPTION: People visit Sa'd al-Saltaneh Caravanserai in an undated photo.
AFM/MQ/MG