Quake causes cracks in four historical sites in Iran
December 23, 2017 - 20:51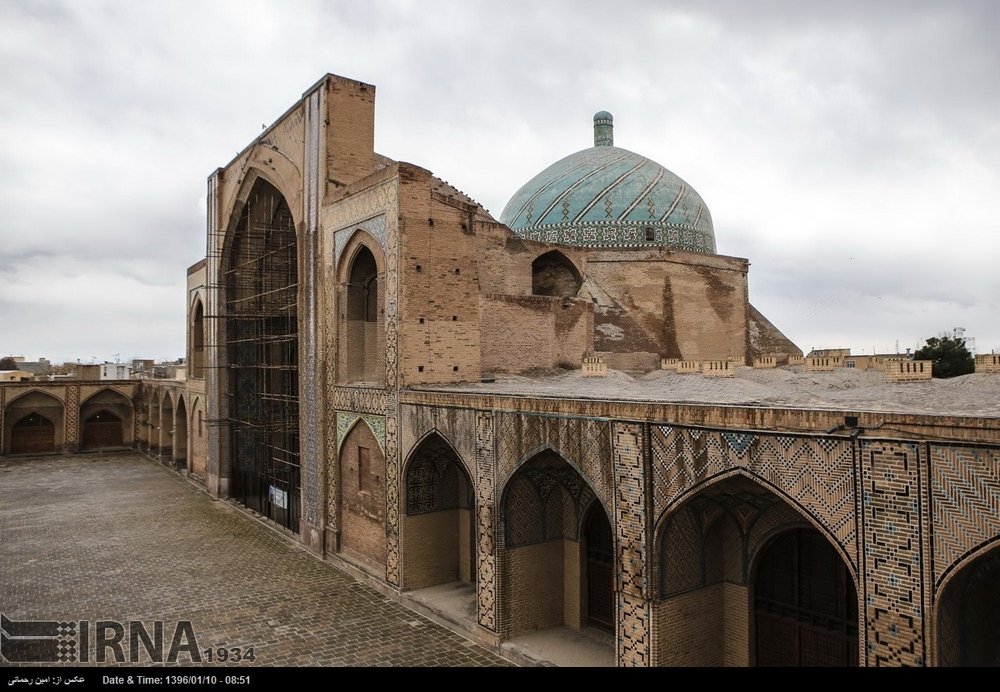 TEHRAN - Three historical sites in Qazvin and one other in Rey have suffered cracks as an earthquake with a magnitude of 5.2 struck a city near Tehran on Wednesday night.
The tremor widened some previously-existing cracks in Jameh Mosque, Peighambarieh School-Mosque, and Caravanserai of Sa'd al-Saltaneh in Qazvin province, CHTN reported on Thursday.
It also inflicted the same kind of damage to the celling of a centuries-old bazaar in Rey, the oldest existing city in southern Tehran. The compact and architecturally attractive bazaar is adjacent to the Shah-Abdol-Azim shrine.
The earthquake did not inflict any serious damage to other historical sites and relics of Tehran and its neighboring Alborz and Qazvin provinces. It, however, caused a temporary cancellation of eco-tours around Tehran.
Protection units affiliated with the Cultural Heritage, Tourism and Handicrafts Organization went on full alert following the incident, started inspecting tourists sites and museums for any possible damage, the report said.
The epicenter of the quake was three kilometers from the city of Malard, which sits about 50 km west of the Iranian capital.
PHOTO: A file photo depicts an exterior view of Jameh Mosque in Qazvin
AFM/MQ/PA