Employment, environment take center stage in Iran's budget bill
December 10, 2017 - 12:5
Rouhani submits $284b bill to Majlis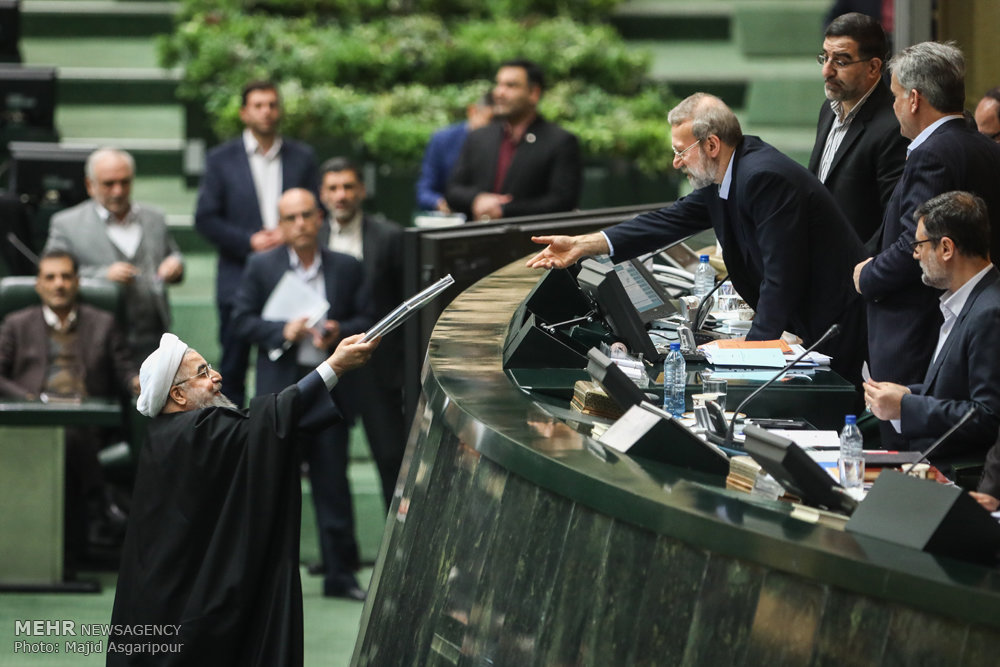 TEHRAN - President Hassan Rouhani presented the administration's draft of the national budget bill for the next Iranian calendar year 1397, which starts on March 21, 2018, to the Majlis.
With a focus on job creation and protection of the environmnet, the proposed national budget amounted to 11.94 quadrillion rials (about $284 billion), a 10 percent rise year on year. It also highlights stronger presence of the private sector in the national economy.
"We hope to keep going on with single-digit inflation and an annual 5 percent growth rate. We forecast to create 840,000 new jobs in the next year compared with 750,000 in the current year," Rouhani told MPs.
"Polluted air and soil, water scarcity, and inefficient waste management have created serious problems for the country," he said.
However, positive steps such as scrapping old cars and launching watershed management plans have been taken so far and $2.15 billion has been allocated to modern agriculture plans, Rouhani explained.
Next year's national budget is based on an oil price of $55 per barrel, up from $50 last year. It also sees a projected average exchange rate of 35,000 rials to the U.S. dollar for the fiscal year. The rial is currently 42,000 to the dollar on the open market.
The funding for running the government rose by 6 percent compared to the last year and was set at 3.68 quadrillion rials (about $87 billion).
Meanwhile, the budget has allocated 600 trillion rials (about $14 billion) to development projects, unchanged compared with the current year's budget. The budget bill has envisaged that tax income will reach 1.31 quadrillion rials (about $31 billion) compared with 1.12 quadrillion rials last year.
MG