Farouq a hub of pomegranate in southern Iran
December 23, 2017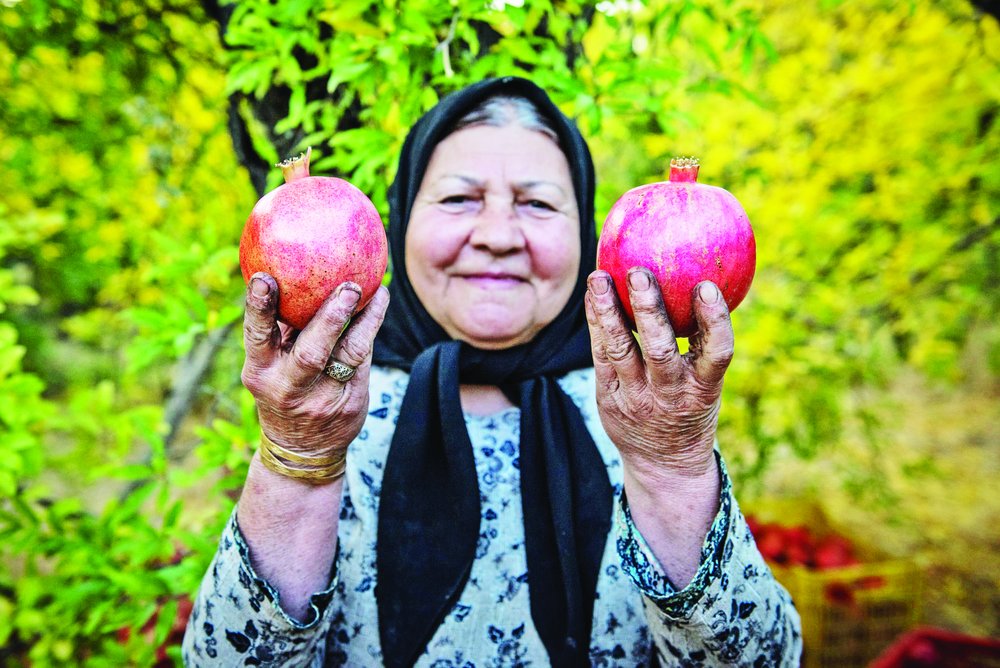 A farmer shows off pomegranates she has picked from a garden on the outskirts of the city of Farouq, southern Fars province.
Farouq is a hub of pomegranate, well-known for such quality sought-after fruits.
According to Iran's ministry of agriculture, the country is the major producer of pomegranate, accounting for a third of around three million tons of the world's total annual production.
(Tehran Times/Amin Berenjkar)