Drought poses no threat to Isfahan's Si-o-Se-Pol: official
December 25, 2017 - 20:12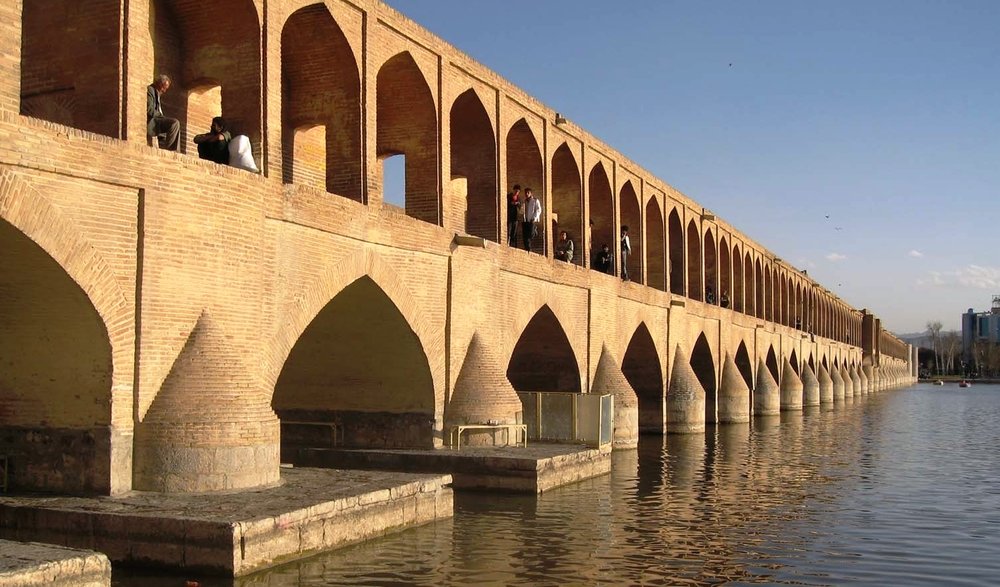 TEHRAN – Years of drought conditions has not so far raised any "new" threat to Si-o-Se-Pol, a historical bridge with 33 arches in the city of Isfahan, a senior tourism official says.
"A thorough inspection by cultural heritage experts shows no defect in the infrastructure and beneath stories of the Si-o-Se-Pol bridge," said Fereydoun Allahyari who presides over Isfahan province's office of the Cultural Heritage, Handicrafts and Tourism Organization.
A team of top experts affiliated with the CHHTO dispatched to the bridge on Saturday, immediately after unendorsed stories on social media outlets referred the monument is under threat due to subsidence, CHTN reported.
Speaking to reporters, Allahyari said "Studies show creation of [existing] distortion (tilting walls) on the second floor of the bridge occurred over the past decades as some old images suggest this, and currently there is no evidence of ground subsidence at the site."
Si-o-Se-Pol, also known as Allahverdi Khan, was completed in the very early 17th century. It is one of a small number of Safavid-era bridges that span the Zayanderud river.
The 298m-long monument has been served as both bridge and dam. It is a popular meeting place when the locals and travelers gather to watch the sunset and catch the moment alongside the arches.
PHOTO: A view of Si-o-Se-Pol bridge in Isfahan
AFM/MQ/MG