Top general urges support for Basij to promote deterrence power
December 25, 2017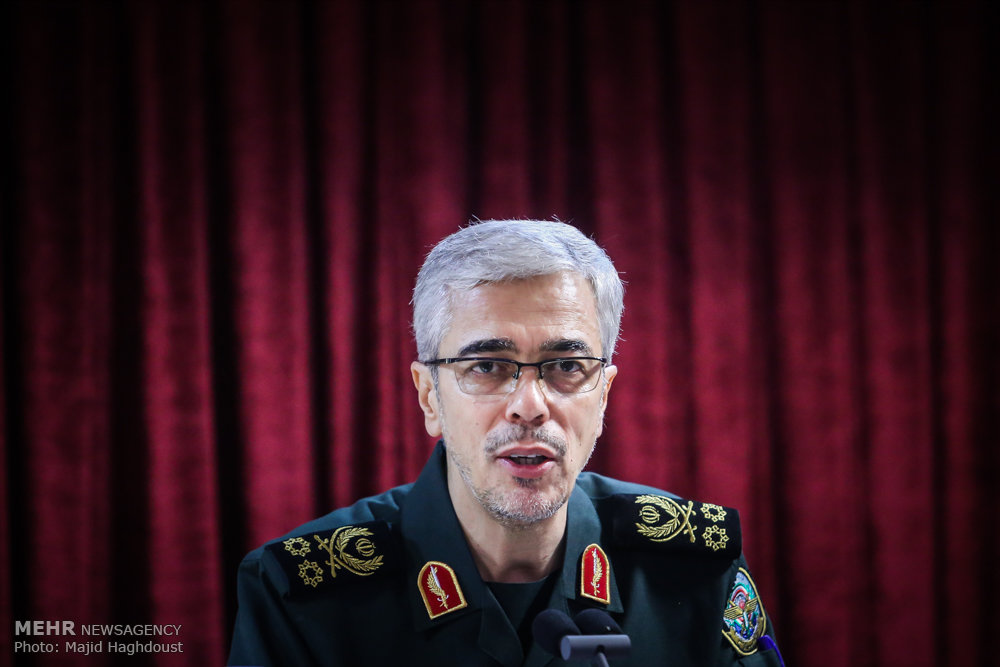 TEHRAN - Major General Mohammad Baqeri, chief of the Iranian armed forces, said on Monday that Basij should be given high priority in order to strengthen the national deterrence power.
On the sidelines of his visit to an exhibition displaying the performance of Basij, he said, "We should not ignore the enemies' threats even for one moment."
"The Islamic Revolution is at a critical situation and Basij has an important responsibility to empower the system and increase the country's deterrence power," he said.
He noted that the enemies constantly seek to hatch plots against the Islamic Revolution.
During a ceremony held in Imam Hossein University on Sunday, Baqeri said that enemies will not remain "inactive" and hatch "religious" and "ethnic" plots against the country.
He added, "They (the enemies) know that they will be harmed a lot by launching war against the Islamic Iran."
NA/PA