Military chief: Iran's security owed to 'strategic deterrence'
December 24, 2017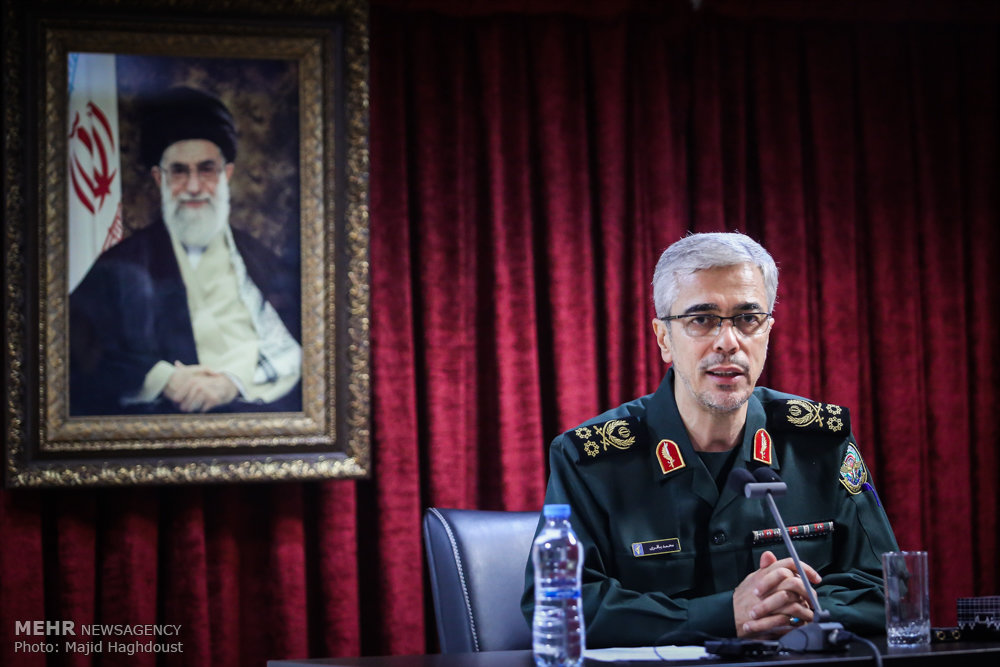 TEHRAN - Major General Mohammad Baqeri, chief of the Iranian armed forces, said on Sunday that Iran's security comes from "strategic deterrence" which is "dynamic".
During a ceremony held in Imam Hossein University, he said that enemies do not remain "inactive" and hatch "religious" and "ethnic" plots against the country.
He said, "They (the enemies) know that they will be harmed a lot by launching war against the Islamic Iran."
Baqeri also said it is necessary that the Armed Forces keep vigilant given the sensitive conditions in the region.
In relevant remarks on Friday, Commander of the Islamic Revolution Guards Corps (IRGC) Aerospace Force Brigadier General Amir Ali Hajizadeh underlined that the Armed Forces are fully prepared to defend the country.
If the enemy dares to attack the Islamic Republic, it will face Tehran's rigid reaction, Fars quoted Hajizadeh as saying.
NA/PA