U.S. Treasury leading media war against Iran: general
November 27, 2018 - 19:47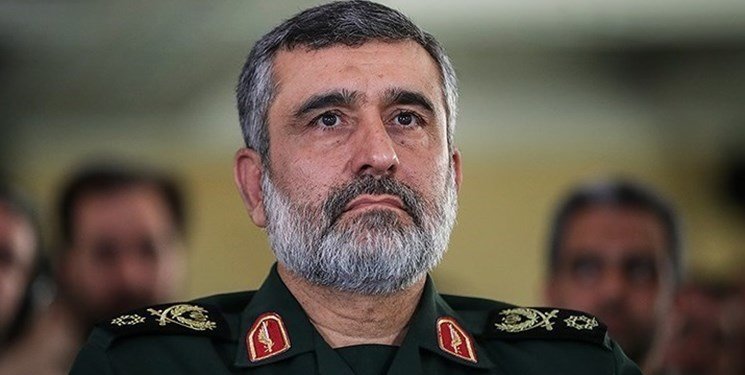 TEHRAN - Amir Ali Hajizadeh, commander of the aerospace division of the IRGC, said on Tuesday that the U.S. Treasury is leading a media war against Iran through its support of foreign intelligence services.
Speaking at a ceremony, the general said it is necessary to increase vigilance in the face of media war.
"Today's war is simpler, because the Iranian nation is powerful and they cannot apply methods they used to adopt in early years after the revolution. So, they have activated all of their capacities in media war against Iran, however, they have not been successful. We should not ignore this issue and absolute vigilance is essential," he stated.
Noting that psychological warfare against Iran is not something new, Hajizadeh said necessary strategies should be adopted to counter it.
"Today's war requires wiser strategies, because during the imposed war [1980-1988 Iran-Iraq war], the enmities were obvious but currently a tiny wave can turn into a tsunami. So, all should be vigilant about the enemies' moves to prevent abuses of the hegemonic system," the general remarked.
Hajizadeh also said that the enemies will fail to achieve their plots against Iran due to the people's awareness and the wise strategies of the Leader of the Islamic Revolution.
NA/PA