Filmmaker Nader Talebzadeh honored with lifetime achievement award
December 26, 2017 - 17:56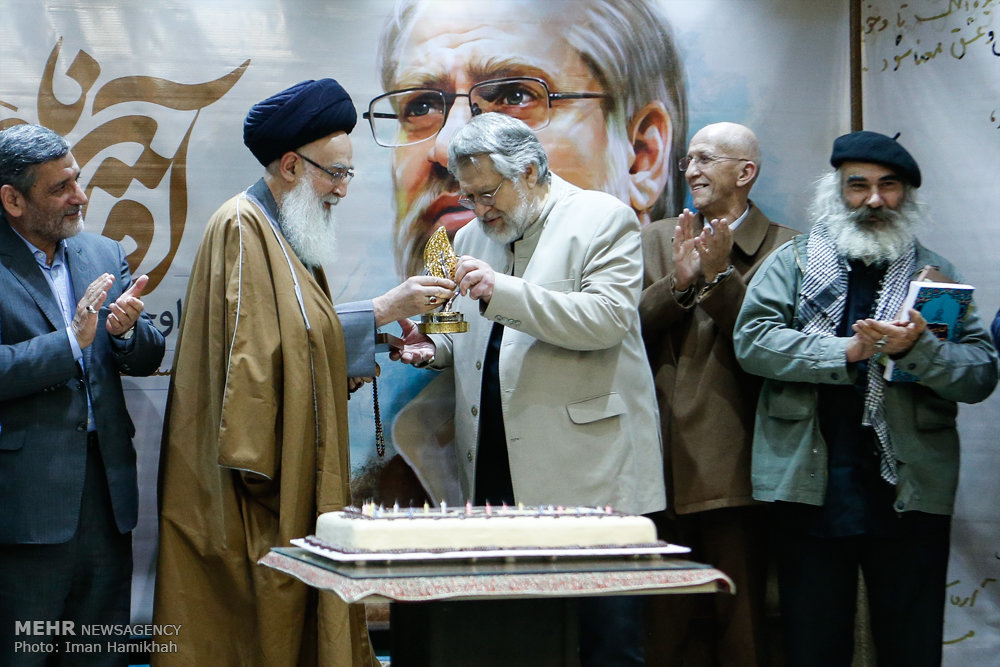 TEHRAN – Filmmaker Nader Talebzadeh was honored on Monday with a lifetime achievement award at the Owj Arts and Media Organization, a Tehran-based institution producing revolutionary works in art and cinema.
A number of participants delivered speeches praising him for his career in filmmaking and educational activities at a ceremony held at the organization.
"It was too hard for me to sit down and listen to all those compliments," said Talebzadeh when he came to the stage to receive his award.
"I think these are all a celebration for the Islamic Revolution. There was an Islamic awakening in the 1979 revolution and I had the honor to take part in it," he added.
"Any time we keep a distance from the values, we will go the wrong way, but fortunately, the revolution still stands firm," he added.
"I am happy that there are people here who I have had the chance to depict in my works. The Islamic Revolution needs constant efforts and I believe that the Islamic Republic of Iran Broadcasting (IRIB) plays a key role in culture, giving the chance to everyone to speak," he concluded.
Cartoonist Masud Shojaei-Tabatabai, poet Alireza Qazveh, filmmaker Masud Dehnamaki and Art Bureau director Mohsen Momeni-Sharif were among the participating guests.
Photo: Filmmaker Nader Talebzadeh receives a lifetime achievement award from Ayatollah Seyyed Mohammad Qaem-Maqami at the Owj Arts and Media Organization in Tehran on December 25, 2017. (Mehr/Iman Hamikhah)
RM/MMS/YAW