Alipour nominated for IWGA's Athlete of the Year
January 2, 2018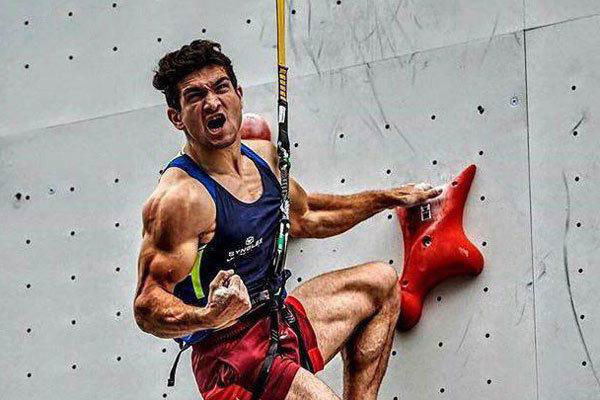 Iranian climber Reza Alipour, nicknamed the 'Persian Cheetah', has been nominated for the International World Games Athlete (IWGA) of the Year 2017.
Reza Alipour did not only win The World Games title in Speed Climbing this summer, he also holds the World Record in this discipline.
The 23-year-old faced his final race at the Games alone – his competitor had a false start – but was able to keep himself together and finish with the fastest time, 5.57.
His medal was the first ever gold medal for Iran at The World Games.
"It's a great honor to be in the list. After Olympics medal, to win the IWGA award is very precious. I hope people will support me to win the prestigious award," Alipour said.
"I am determined to win a gold medal in the IFSC Climbing World Cup to be held in Russia in April, as well as winning the 2018 Asian Games gold medal and sitting at the first place in the world ranking," he added.
A total of 21 athletes, all of whom competed at The World Games last summer, are now waiting for their fans to support them in the one competition they cannot win by themselves: the Athlete of the Year vote, .theworldgames.org wrote.
The voting continues until 31 January. However on 15 January, only the best 9 candidates by that date will go forward to the final round of voting. Voters can register one vote per day throughout the voting period.
Last year, Muaythai fighter Sofia Olofsson (Sweden) won the title Athlete of the Year with 15,816 votes. She received her award in an award ceremony at the SportAccord Convention. This year a big increase in overall votes is anticipated, following The World Games 2017 in Wroclaw.