By Seyed Mohammad Marandi
Our trump cards against Trump
January 15, 2018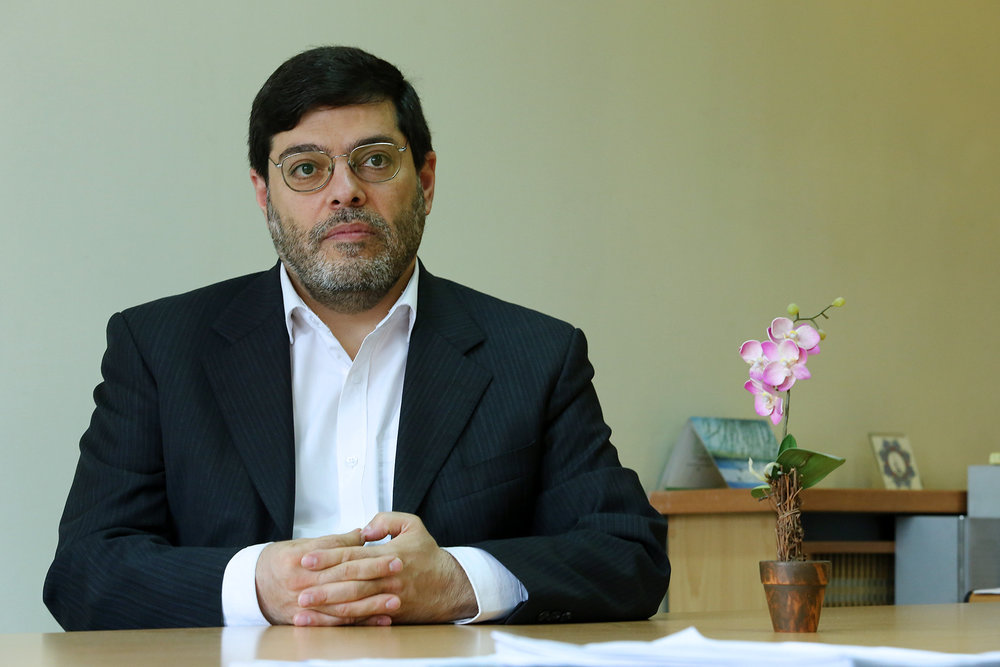 Donald Trump on Friday extended nuclear sanctions relief with certain conditions, one of which was restrictions on the missile program of the Islamic Republic of Iran.
Since the first days that Barjam [the Persian name for the nuclear deal] went into force, when Barack Obama was still in power, America started violating it and this trend has been continuing until today. However, our country – despite meeting all its commitments – has reaped limited benefits from Barjam. Trump, too, continued this trend and due to the limited remaining benefits of Barjam, he is seeking to again blackmail the Islamic Republic of Iran.
But it is clear that renegotiation with America over nuclear program or any other issue is lunacy, because Barjam revealed that America is not trustworthy. Even if we say yes to negotiations with America over any issue, that country will again try to blackmail us in pursuit of its illegitimate benefits. Trump, like Obama, has a tendency to reap the benefits of Barjam but restrict our country's benefits from it.
Thus, so long as Barjam is not thoroughly implemented and our country does not benefit from it, negotiating with America about any other issue is meaningless. We do not trust America, and believe that the approach employed by that country regarding renegotiation will lead us to a dead end.
Also, it should not be overlooked that America, by bringing up negotiations about the missile program of the Islamic Republic of Iran, is seeking to dispossess us of this capability, because if we don't have a strong defense industry, America's military threats will get serious.
The goal of the military program of the Islamic Republic is to defend the country from the aggression of big powers and terrorism. Therefore, in order to protect our land, we won't need the permission of anyone, and as a result we won't negotiate with America or any other country for safeguarding our interests and defense capability.
Linking missile issues to Barjam is sheer stupidity because America – with its approach toward Barjam and its lack of commitment – proved that it cannot be negotiated with about any issue, especially missile program.
Finally, it should be emphasized that if Barjam gets destroyed due to the American government's miscalculations, the Islamic Republic of Iran will have many trump cards. Until today, we have not been able to reap the expected benefits of Barjam because of obstacles created by the U.S. But in the event Barjam is ditched, we can remove all the restrictions that were placed on our country and expand our nuclear technology at a higher speed compared to the past.
MH/PA