Salehi Amiri elected unopposed as president of Iran's National Olympic Committee
January 15, 2018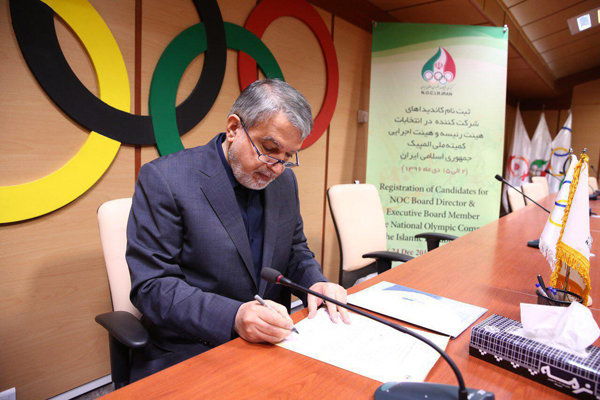 Reza Salehi Amiri has been elected unopposed as the 11th President of the National Olympic Committee (NOC) of the Islamic Republic of Iran.
In the elections which was attended by Minister of Sports and Youth Affairs Masoud Soltanifar in Tehran's Olympic Academy on Monday, Salehi Amiri takes over from Kioomars Hashemi.

He was the only candidate running for the post.
Tahereh Taherian and Fazlollah Bagherzadeh were appointed as Salehi Amiri's deputies, replacing Robab Shahrian and Alireza Dabir.
Following two rounds of votes, Shahrokh Shahnaz was re-elected as the NOC's Secretary General.
Salehi Amiri is an Iranian politician, academic and the former Minister of Culture and Islamic Guidance and President of National Library of Iran. He was previously served as acting Minister of Youth Affairs and Sports from August to October 2013.
Iran has competed at every summer Olympic Games since London 1948, except for the Moscow 1980 and Los Angeles 1984 Games which it boycotted.

The country has been traditionally strong in the sports of weightlifting and wrestling.