U.S. move in Syria may ignite 'flames of war': Iran
January 16, 2018 - 17:10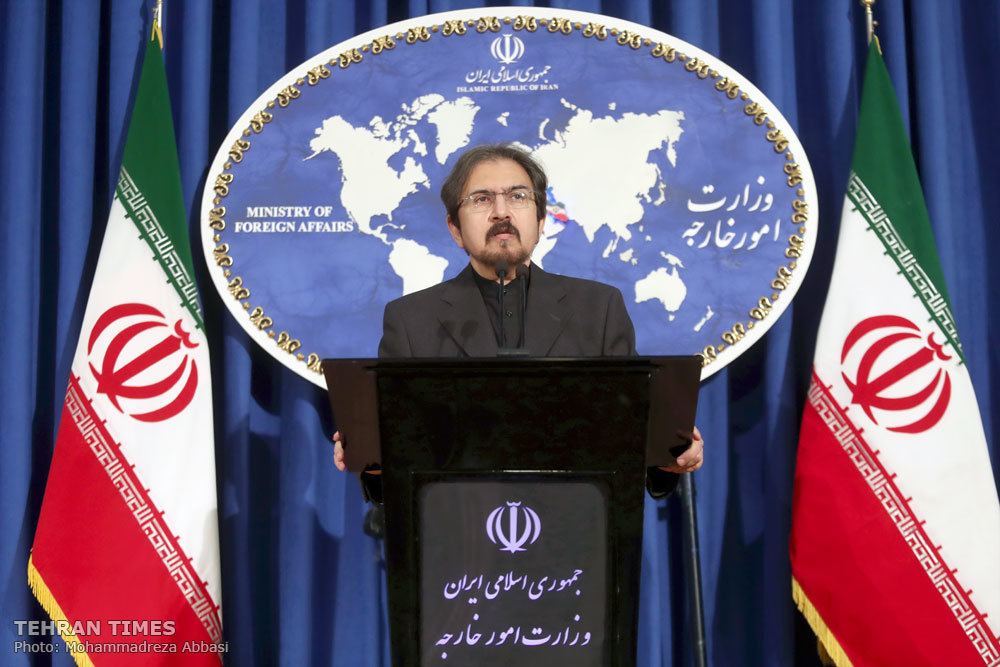 TEHRAN – Iran on Tuesday denounced a U.S. plan to deploy a militant force near Syria's border with Turkey as a "blatant" and "clear example" of interference in Syria's domestic affairs, saying the move "fans the flames of the conflict" there.
Iranian Foreign Ministry spokesman Bahram Qassemi said the plan complicates the crisis and leads to instability in the country.
On Sunday, the U.S. government announced that it was working with its Syrian militia allies, including the so-called Syrian Democratic Forces (SDF), to set up a new 30,000-strong "border security" force.
The force would operate along the borders with Turkey and Iraq, as well as within Syria along the Euphrates river, which separates most SDF territory from that held by the government.
Qassemi said the announcement comes just as the Syrian army and its allies made sweeping gains in their battle against Daesh (ISIS) and al-Nusra Front.
"The Islamic Republic of Iran, the Russian Federation and the Republic of Turkey are attempting to contain the flames of the crisis through the Astana peace talks and the creation of de-escalation zones" and the three countries have made significant achievements in this regard, he added.
He urged Washington to reverse its "destructive" policies in the Middle East, withdraw its forces from Syria and let the Syrian people decide their own fate.
Washington's plan sparked condemnation by other countries, including Syria, Russia and Turkey.
On Monday, the Syrian government responded to the U.S. move, vowing to crush the new force and drive American troops from the country.
Russia described the move a plot to dismember Syria and place part of it under U.S. control.
Turkish President Recep Tayyip Erdogan also denounced the plan, saying the U.S. is trying to form a terror army to target Turkey.
"A country we call an ally is insisting on forming a terror army on our borders," Reuters quoted Erdogan as saying of the United States in a speech in Ankara.
"What can that terror army target but Turkey?"
"Our mission is to strangle it before it's even born."
MH/PA